Ace works with the VFW to give away 1 million American flags for Memorial Day tributes
Image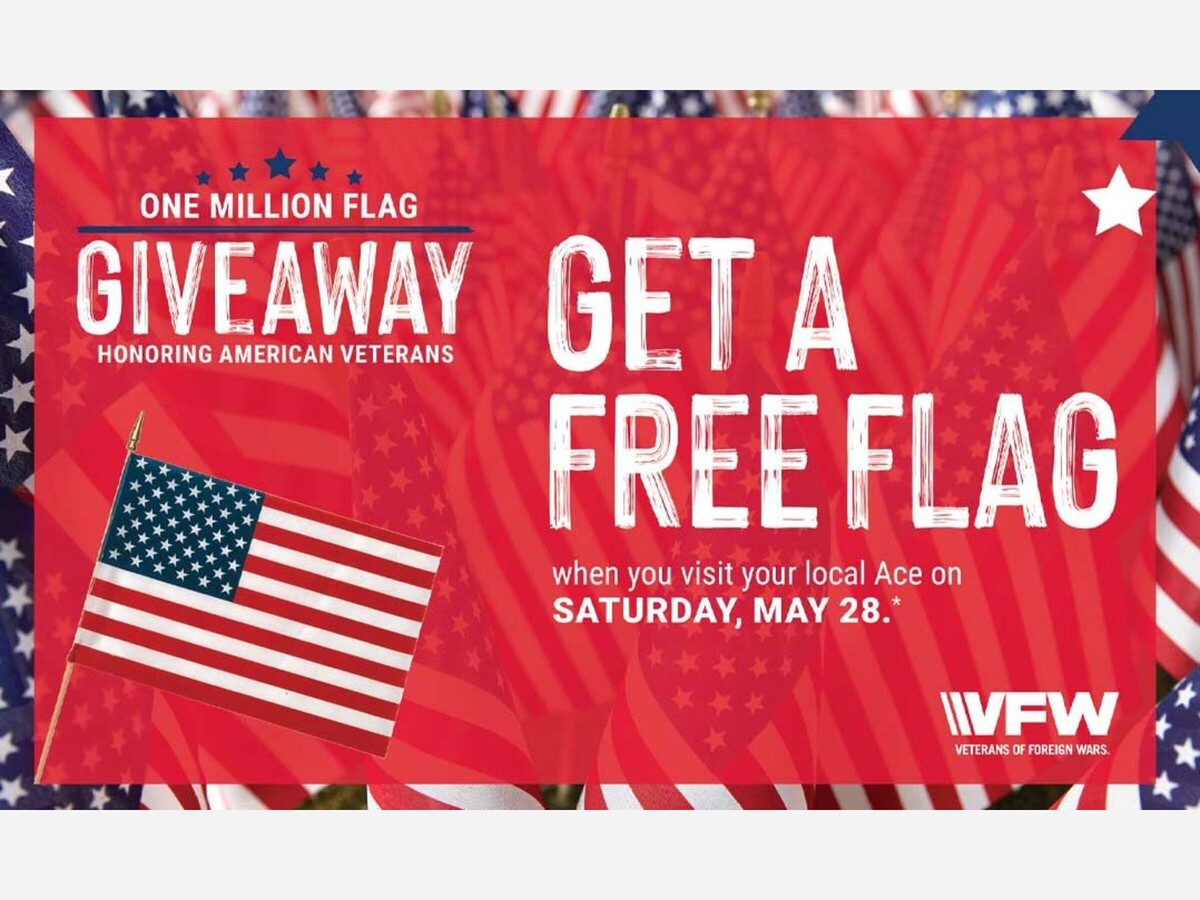 Consumers who visit a participating Ace store on May 29th will receive a free 8" x 12" American flag.*   A second flag will be donated to a local VFW Post to be used for marking and honoring veterans' graves this Memorial Day.
Ace Hardware Honors Fallen Heroes With 1 Million American Flags - VFW
Last year, over 500,000 American flags were given away to customers at Ace stores nationwide. In addition, Ace sent 550,000 flags to more than 1,900 VFW Posts for placement on veterans' graves.
"The American flag giveaway aligns with Ace Hardware's long history of supporting veterans nationwide," added Lefko. "Ace's very name is a commemoration of the "flying aces," the courageous fighter pilots from World War I. Ace's patriotism continues through the support of its veteran retailers, and the sincere appreciation for all the veterans and active-duty military who work in Ace stores, distribution centers, and its corporate offices."
*Flags will be available at participating Ace stores while quantities last. Limit one 8" x 12" flag per customer. No purchase necessary.

Find an Ace Hardware Store Near You Today! - Ace Hardware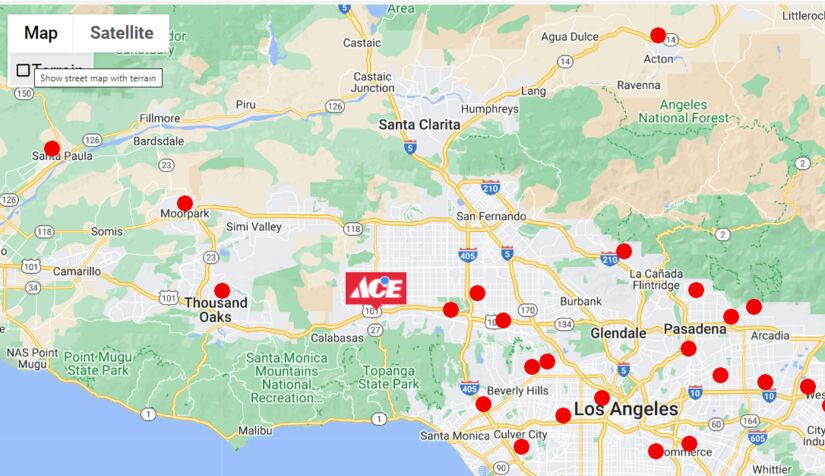 Ace Hardware
Los Angeles, CA
United States