California Governor proposes $11 billion relief project to offset high cost of gasoline in the State.
Image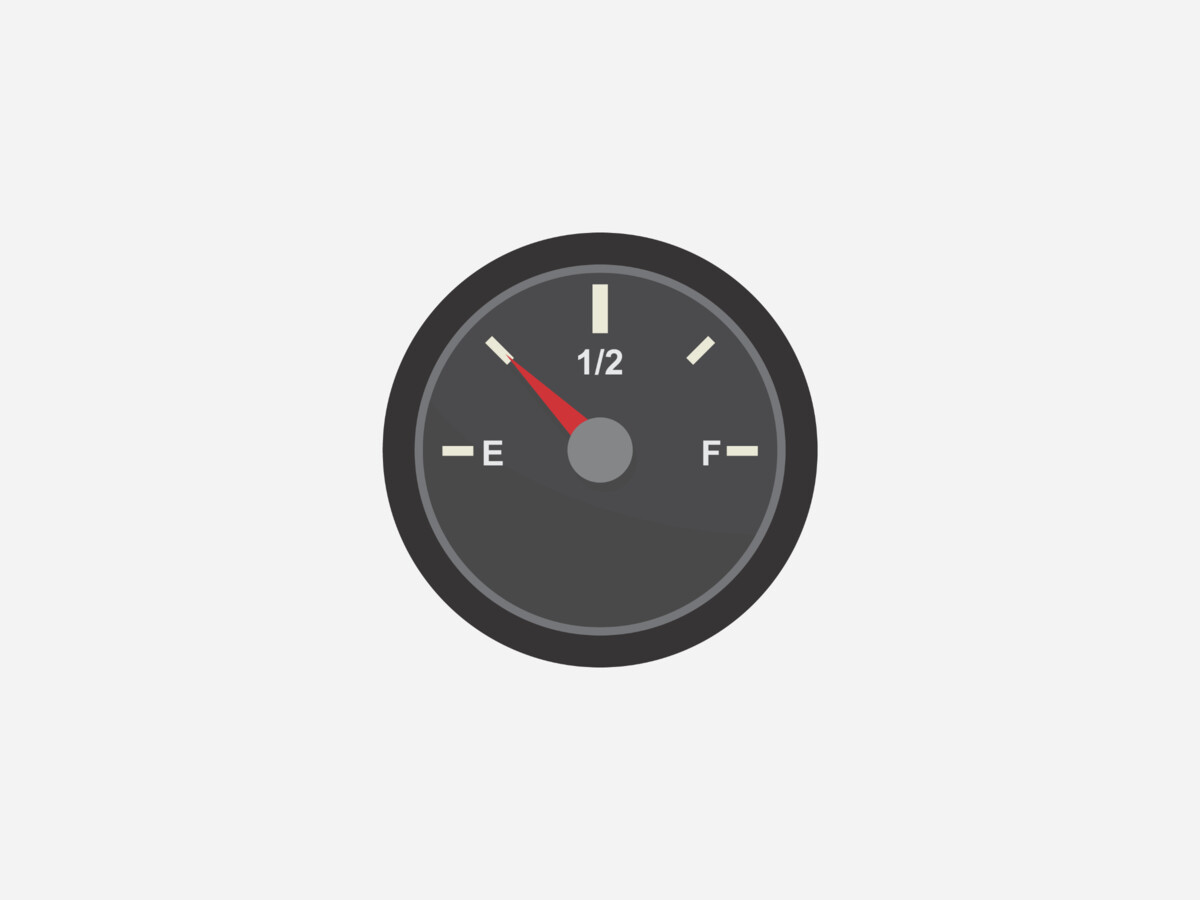 Statement from the website of Governor Newsom's office
"Today, as oil and gas companies continue to rake in record profits, Governor Gavin Newsom unveiled the details of his proposal to deliver $11 billion in relief to Californians facing record-high gas prices."
"The Governor's proposal calls for $9 billion in tax refunds to Californians in the form of $400 direct payments per vehicle, capped at two vehicles. This package also provides $2 billion in broader relief including:"
---
"The Newsom administration will meet with the Legislature to negotiate the details of the proposal in the coming days. Once approved through the Legislature, the first payments could begin as soon as July."
NOTE: The Governor faces re-election in November 2022, following a heated recall campaign which he succeeded to overcome.  It is estimated a half-billion dollars was spent last September; between the cost incurred by the State (estimated at $276 million) to conduct the election, those promoting his recall, and the Governor's expenses to keep his job.
---
Aspects of the program which were already proposed are
Fast-tracks a $1.75 billion portion of the Governor's historic $10 billion ZEV package to further reduce the state's dependence on oil and save Californians money, including the investments in more ZEV passenger vehicles and building more charging infrastructure throughout the state – especially in low-income communities.
Aspects of the program providing direct and immediate relief to commuters and drivers
$750 million in incentive grants to transit and rail agencies to provide free transit for Californians for 3 months. As a result, roughly 3 million Californians per day who take the bus, subway, or light rail won't have to pay a fare every time they ride.
Up to $600 million to pause a part of the sales tax rate on diesel for one year.
$523 million to pause the inflationary adjustment to gas and diesel excise tax rates.
Aspects of the program funding existing programs:
$500 million to support active transportation programs, like walking and biking projects
---
Gasoline and Diesel Fuel Update screenshot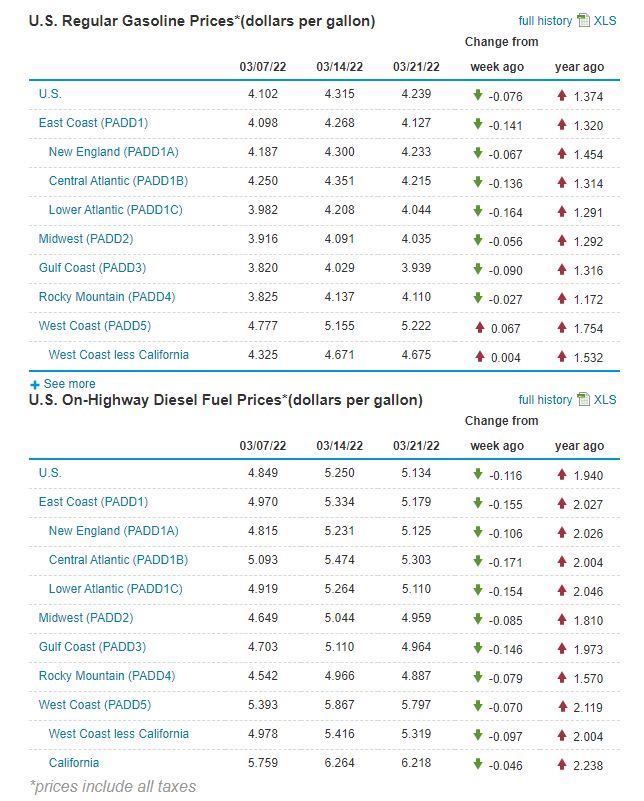 U.S. Regular All Formulations Retail Gasoline Prices (Dollars per Gallon) (eia.gov)
Weekly Retail Gasoline and Diesel Prices
California Regular All Formulations Retail Gasoline Prices (Dollars per Gallon)
California Weekly Retail Gasoline and Diesel Prices
---
Related article:  Voluntary Give-Gas-Challenge