Grocery Stores MUST Charge a Minimum of Ten Cents Per Bag
Image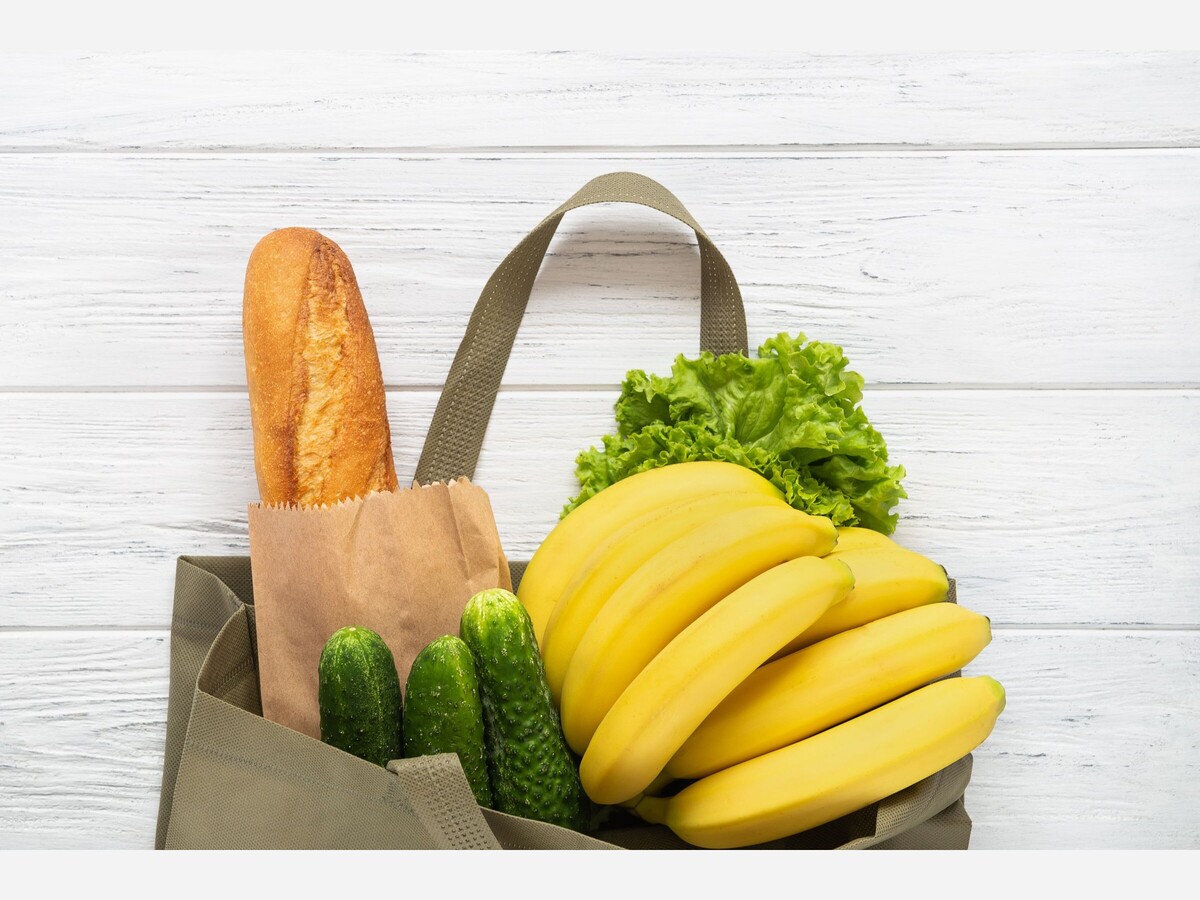 A curious header on the website of a Southern California grocery chain is accurate but questionable addition about charges based on zip code, which is not specified in the 2014 legislation; however, prior municipal legislation takes precedence over SB270. 
Californians Against Waste FAQ include details about SB270  / Proposition 67) Frequently Asked Questions (revised April 2017) - CalRecycle Home Page
What are the requirements of the Single-Use Carryout Bag Ban?
 Most grocery stores, convenience stores, liquor stores, and large retail stores
that have pharmacies or sell perishable food may not provide their customers
with single-use carryout bags.
 Stores may provide customers with certified reusable grocery bags or
recycled paper bags that meet the requirements of the bag ban law.
 Stores must charge at least 10 cents per reusable grocery bag or recycled
paper bag.  Ban on Single-Use Carryout Bags (SB 270 / Proposition 67) Frequently Asked Questions (revised April 2017) - CalRecycle Home Page
 Stores must provide free reusable grocery bags or recycled paper bags to
customers using EBT cards or WIC cards/vouchers to pay.

L.A. Weekly journalists detailed the parameters of the L.A. County plastic bag ban in 2012. 
 However, the reality is the legislators mandated a reimbursement for about 80% of the cost incurred by grocery chains for supplies for customers to carry their groceries.   
The stores must then use that money on any of the following:
• Costs associated with complying with the ordinance
• Actual costs of providing recyclable paper bags
• Educational materials or campaigns for reusable bags
While the law was designed to cut down on plastic pollution that is fouling rivers, bays and the Pacific Ocean, it ignores the fact 27% of the unrecyclable waste in landfills is from construction materials.
Construction and demolition (C&D) activities generate significant amounts of wood waste. With over 3.4 million tons of wood waste landfilled in 2018, it is roughly 8.6% of the state's total disposal and the fifth most prevalent material type in California's overall disposed waste stream.
According to the 2014 Disposal Facility-Based Characterization of Solid Waste in California (PDF download)PDF download, construction and demolition (C&D) materials are estimated to account for between 21.7 to 25.5 percent of the disposed waste stream. Previous study estimates have ranged from 29 percent in 2008 to 24 percent in 2004.
---
Gov. Gavin Newsom issued an executive order suspending SB270 for 60 days but it doesn't apply to cities and counties that passed their local bag laws that took effect before Jan. 1, 2015."  It was the California Grocers Association, California Retailers Association, and a grocery store workers union who asked Governor Newsom to temporarily suspend the state's prohibition on single-use plastic bags to reduce the number of people bringing reusable bags, which they worried might spread the virus.