Cool Neighborhood Projects - Asphalt and Vegetation
Image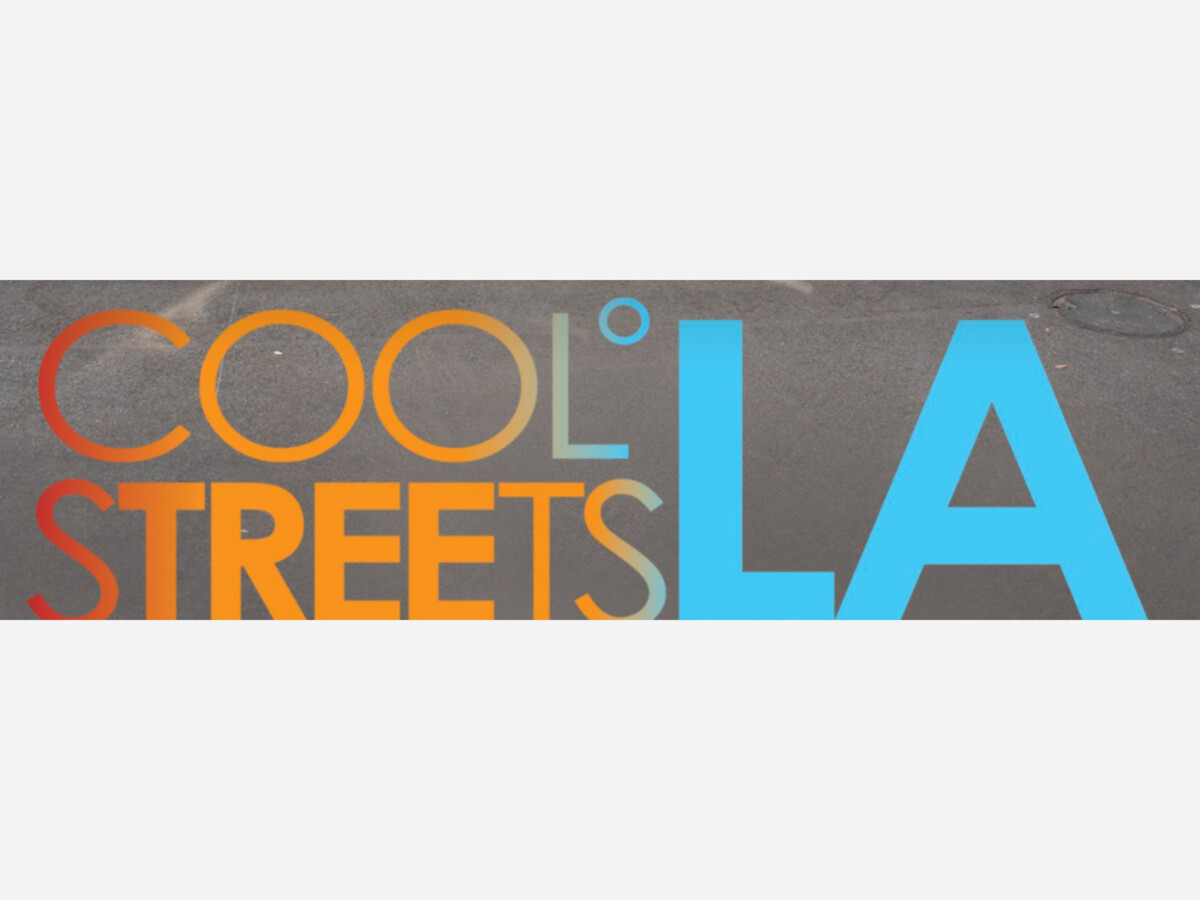 Cool Streets
The first installation of a gray-colored cool pavement occurred in spring of 2017, 

15 city blocks
One block in each Council District

The gray coating enabled the roadway to absorb less heat than adjacent black asphalt streets
On average the surface temperature difference in the afternoon was 10° Fahrenheit.
The coating used in these initial projects, Guard Top Cool Seal, passed the city's wet traction requirements and residents were comfortable with the look and feel of the coated roadways.
StreetsLA installs cool pavement coating on multiple blocks
StreetsLA plants shade trees in all of the available planting locations along these streets. 
The first "Cool Neighborhood" project was along Stephanie Drive in Winnetka of the west San Fernando Valley in May 2019.

Cool Seal was applied on 11 residential blocks and approximately 60 new shade trees were planted.
Images from the ECOSTRESS thermal camera aboard the Internal space station measured the effectiveness of the Winnetka Cool Neighborhood Project.
Places within 100 meters of the cool pavement were 2° Fahrenheit cooler than the surrounding parts of Winnetka.

Additional Cool Neighborhood installations then occurred in Pacoima, Sun Valley, and South Los Angeles, using cool pavement coatings from three different suppliers.
Autumn 2021- Next Phase Urban Cooling Projects - scheduled to be implemented between September 2021 - June 2022:
The neighborhoods were selected based on a combination of exposure to high heat and low tree canopy. The Cal Enviroscreen maps were used to further prioritize neighborhoods that are most affected by pollution, and where people are often especially vulnerable to environmental stressors.

How are streets chosen?
Neighborhoods were chosen using data regarding urban heat, tree canopy, and socioeconomic indicators, using three mapping tools: the Trust for Public Land Climate Smart Cities Tool, the Google Tree Canopy Tool, and the Tree Equity Tool. Once the eight neighborhoods for the Next Phase Urban Cooling were selected, individual streets were inspected to identify a cluster of streets that meet the technical criteria for cool pavement coating and tree planting.
What strategies are used to reduce Heat Island Effective
Shade Trees
Cool Pavement Coatings
Cool Roof Coatings
Shade Structures
How is this project being funded?
The cool pavement component will cost approx $4M, funded by $2M in FY 20-21 urban cooling funding and $2M in FY 21-22 urban cooling funding. The tree planting will be funded separately; the total cost of planting, watering, and concrete cuts is approximately $4M.
Areas projected:
North Hollywood
Sylmar
Canoga Park
Pico Union
Westlake
South Central
---
Tree species to be planted
Possible available tree species, each location will be evaluated for best tree selection. Below is a list of approved tree species by the City of Los Angeles:
African Fern Pine (Afrocarpus gracilior)
African Sumac (Searsia lancea)
Australian Willow (Geijera parviflora)
Chinese Flame (Koelreuteria bipinnata)
Chinese Pistache (Pistacia chinensis)
Chinese Tallow (Tiadica sebifera)
Crape Myrtle (Lagerstroemia indica)
Golden Rain (Koelreuteria paniculata)
Pink Trumpet (Tabebuia rosea)
For more information on tree canopy in Los Angeles please visit Treekeeper8 .
Treekeeper 8 is the tree database that can be shared with public.