Image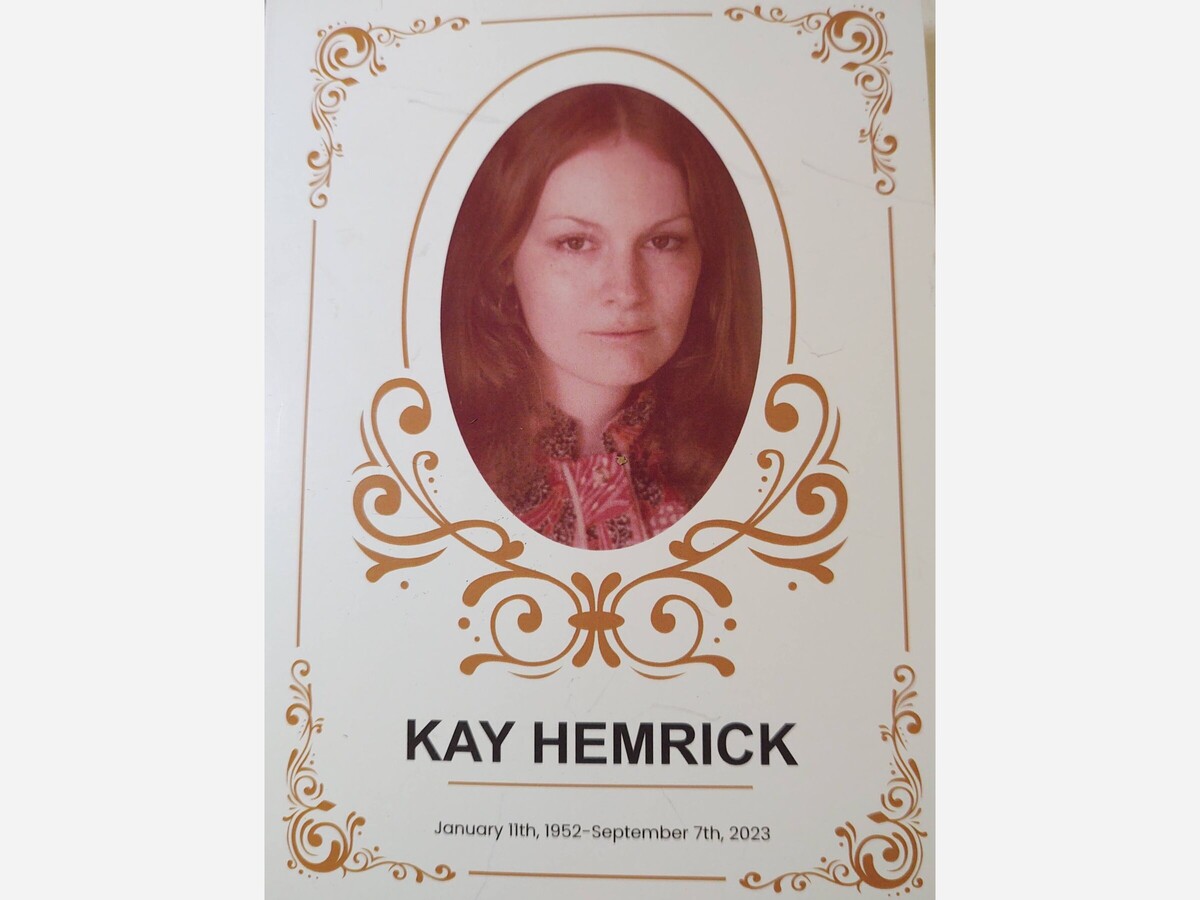 Kay Hemrick was born January 11th, 1952 and left Earth to be with her Savior on September 7th, 2023. This is what her family wrote of her life:
Kay was born in Santa Monica, California to Robert Mitchell Corbett and Chrystallee June Corbett. She was the second of three sisters, the older Sherri, the younger, Toni. Kay always referred to herself as the middle brat. 
She was raised in Culver City in an area known as Sunkist Park, attending vairous schools for her education. One of her grade-school teachers, Miss Kemp, recently state that Kay was an easily memorable student who seemed to walk on air and had the knack of talking to other students who were in conflict with each other with a calming influence. Kay and Miss Kemp remained in contact. Many of Kay's fellow students and neighborhood children remained her friends throughout her entire life, keeping in touch with regularity.
At age twelve a schoolyard fall and subsequent injury led to the discovery of Juvenile Rheumatoid Arthritis and an almost immediate succession of surgeries and exploratory procedures that would continue for the rest of her life. Kay also volunteered for arthritis research at UCLA hospital in Westwood, frequently used as a resource to talk to other patients regarding hip and knee replacement procedures they were considering; providing a patient-to-patient point of view the hospital couldn't.
She met Virgil Hemrick at Thanksgiving in 1970, who she dated and followed into a relationship with Jesus Christ as her Lord and Savior during the "Jesus Movement". They fell in love and were married June 10th, 1972 at Hope Chapel Manhattan Beach, Rev. Ralph Moore officiating. 
The young marrieds moved to Canoga Park in 1975, become members of Valley View Church which later became Hope Chapel of the Valley. Together they served as Sunday school teachers, mini-church leaders, greeters, church council, Elders, and Pastoral roles to the church body.
Kay's greatest joy was people. She would engage people in conversation everywhere she went, exercising her God given gifts of personal evangelism and compassion; talking on the phone for hours at times, reasoning, comforting, praying, loving.
Kay's other interests were cooking and baking, cross stitching, painting, dogs and cats, plants, and music; finding great comfort in all.
Throughout her life Kay had more than 50 surgeries and procedures to slow the advancement of her condition, become less active and mobile, but no less vibrant, until September 7th 2023, when she entered eternity as a a stunning example of the Bride of Christ.
Kay always said she wanted her "dash" the small line on a headstone separating the date of birth from the final date to mean something to have accomplished, something of note. Even though severely impaired an in constant pain she always wanted to do more , to touch other lives. 
Of her it is certain, the phrase "Well done my good and faithful servant", was spoken to her by her Heavenly Father upon her arrival at her heavenly home.
Kay is survived by her families, beloved friends, Lyssa, Erica and Anaya, and her husband Virgil. A heartfelt thanks to all who loved her without restraint.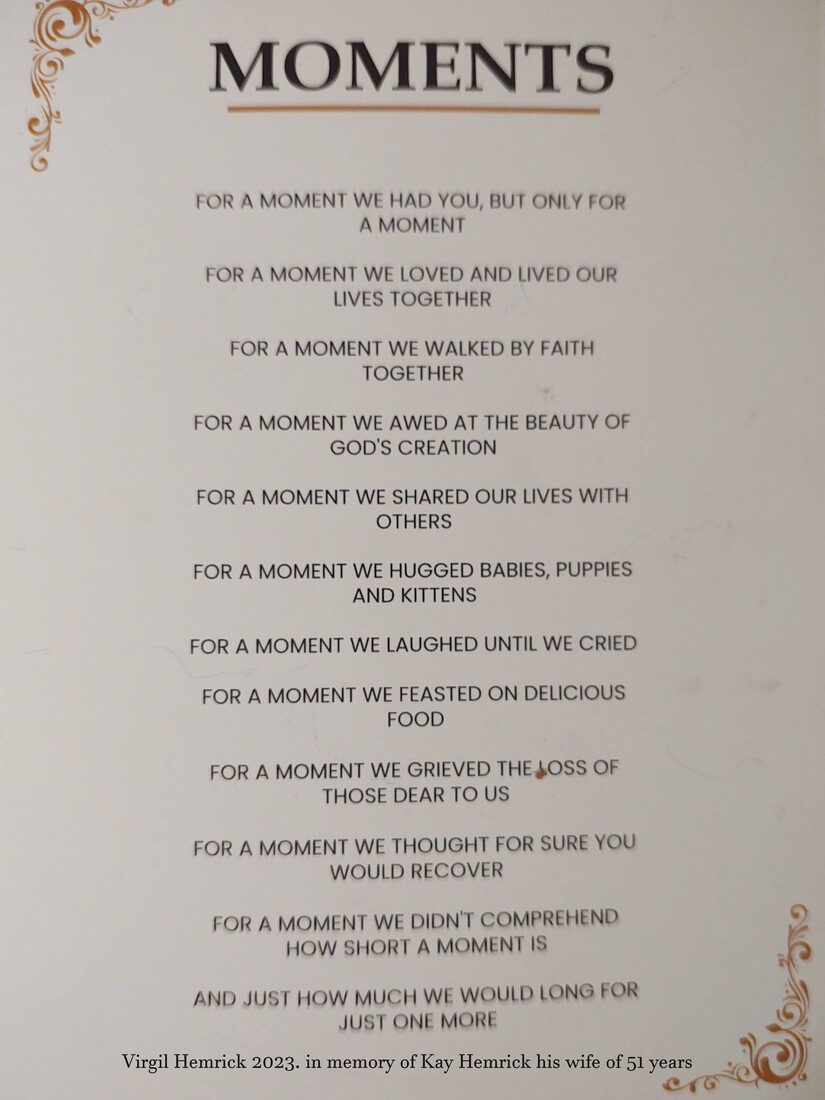 More News from Los Angeles
RV Residents on L.A. Streets and the Vanlords While the 2016 City Council alteration of the Municipal Code, concerning people living in a RV on the street, may have had good intentions the repercussions 7 years later are huge.
Walmart Begins Rom-Com Shoppable Ad Format Romantic comedies have become synonymous with Hallmark and now Walmart is tapping into this relatable happy format while including a shoppable item option amidst the storyline