Incident #0031 Timeline: I-10 Pallet Fire Pt 1
Image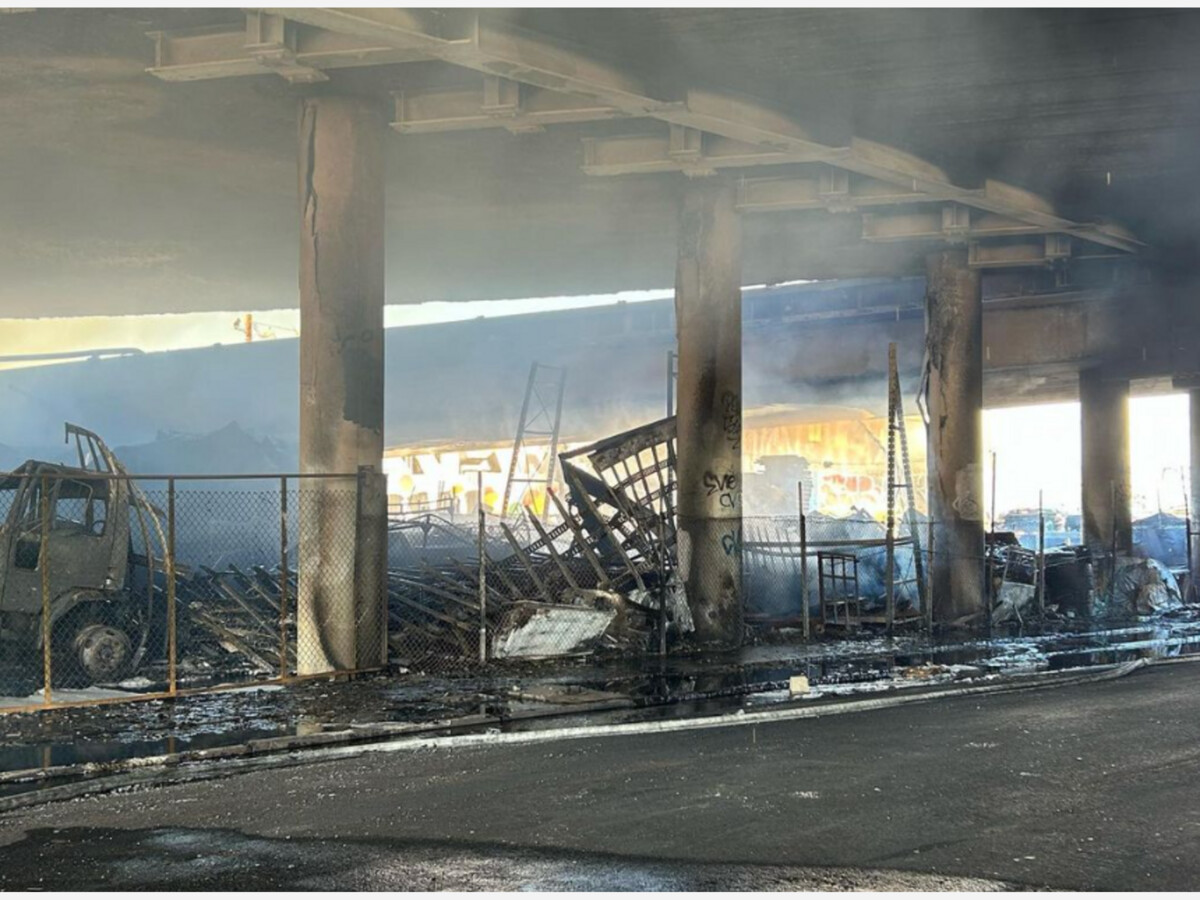 NONE of the LAFD alerts mention homelessness. Neither the City or State are directing the blame to a group; rather it is described by the Governor as "There was malice intent... This fire occurred within the fence line ... that it was arson and that it was done and set intentionally." 
The homeless lived adjacent to the property, but their access to it had not been ruled out completely nor the litigation between the State and the lease holder(s).
11/11/23 12:22AM First report identifies a structure fire at 1745 E 14th St in Los Angeles. LAFD Station 17 of Battalion 1 responding. "Approximately 200' x 200' pallet yard fully involved in fire with multiple trailers as well. Additional resources enroute"
1:09AM UPDATE "There is a 2nd pallet yard (from Lawrence to Elwood) under the freeway and the fire extended to this 2nd pallet yard. No injuries reported…. Two more task forces requested, raising this to a Major Emergency structure fire."
1:46AM UPDATE 1 hour 24 minutes after initial report
26 fire companies, including one helicopter
2 separate pallet yards, each approximately 200' x 200' in size
10 Freeway now closed in both directions.
Fire load in the first pallet yard is starting to dwindle
Firefighters hold the 2nd pallet yard fire in check while also defending exposed buildings.
LADWP boosts the water pressure in the area to compensate for high volume needs.
CalTrans is enroute to assess any possible damage to the 10 Freeway.
2:33AM UPDATE 2 hours 11 minutes after initial report
Fire load in both pallet yards is mostly consumed
Successful defense of three exposed commercial buildings from fire extension
CalTrans inspecting underside of the 10 Freeway impinged by the fire
CHP has a full closure of the 10 Freeway
LADWP on scene due to a downed cross arm of high tension wire with energized lines
LAFD Heavy Equipment operators enroute to assist with moving the debris to provide firefighters access to the pockets of fire
Official knockdown undeclared, overhaul operation will last throughout the morning
Statistics
A robotic hose, helicopter, and 160 firefighters from 26 companies were utilized
The blaze covered 8 acres beneath the I-10 overpass
300,000 vehicles are driven daily, both directions on the freeway section shutdown
100 columns of reinforced concrete, which support the freeway overpass were badly scorched
The road surface was also badly scorched
No reported injuries according to LAPD spokeswoman Margaret Stewart.
Personal property loss included the massive collection of pallets, trailers, cars, and items in the storage lots.
264,000 cubic square feet—of debris is cleaned prior to starting repairs
It has been suggested storage of 100 boxes hand-sanitizer, left over from the lock-down of 2020-2021 may have fueled (not started) the fire, similar to a 2021 3-alarm fire in Carson, again with pallets adding to the intensity. The Explosive Legacy of the Pandemic Hand Sanitizer Boom | WIRED
Part two:  Incident #0031: What or Who Fueled I-10 Arsonist? Pt 2 | San Fernando Valley News Portal (town.news)
More News from Los Angeles