Dr. Pianist Makiko Hirata Live in Concert
Image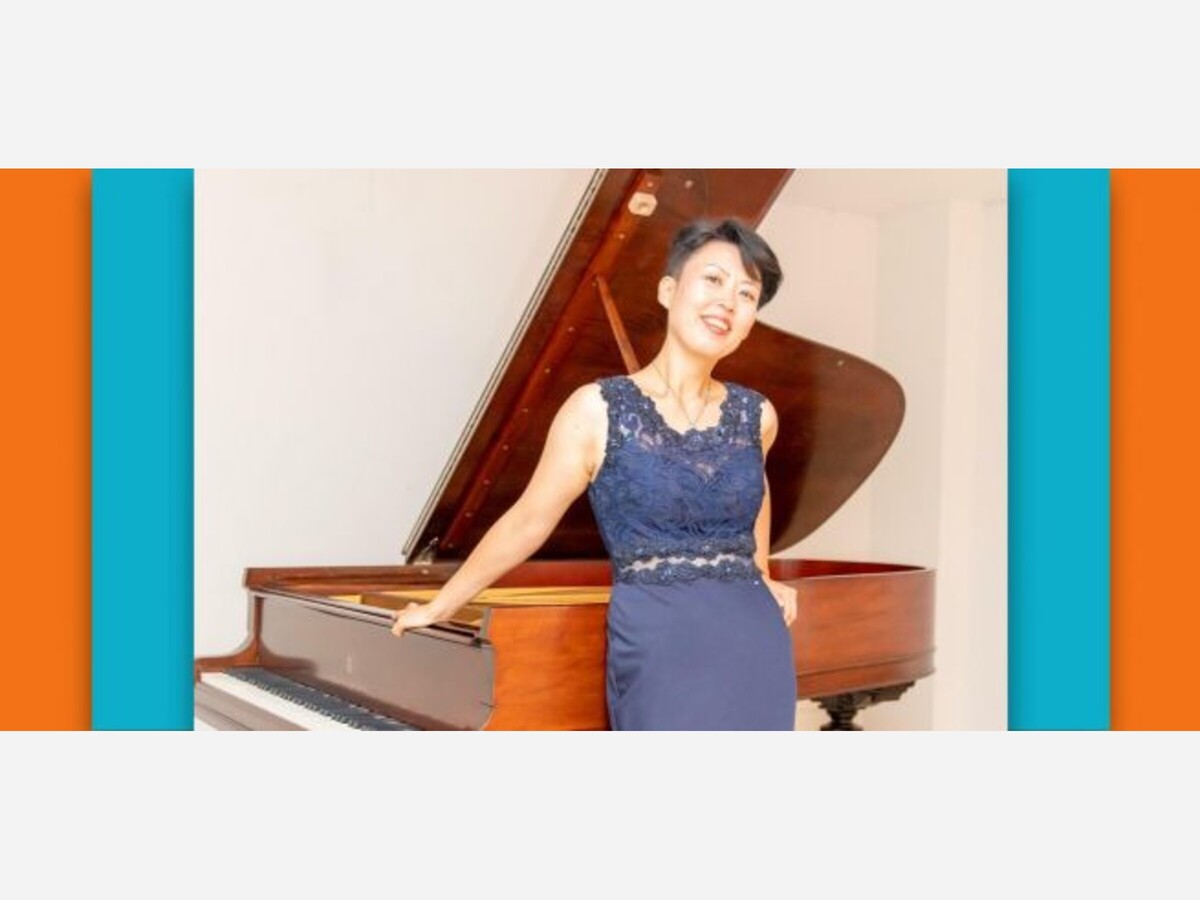 Makiko Hirata is an internationally renowned classical pianist we are so fortunate to have to perform for us live in concert here at the Platt Branch Library. Makiko will announce the pieces on her program during her recital, and the audience will help decide. She will be playing on a new Kawai K300 piano funded by The Friends of the Platt Branch Library.
For ADA accommodations, call (213) 228-7430 at least 72 hours prior to the event.
Para ajustes razonables según la ley de ADA, llama al (213) 228-7430 al menos 72 horas antes del evento.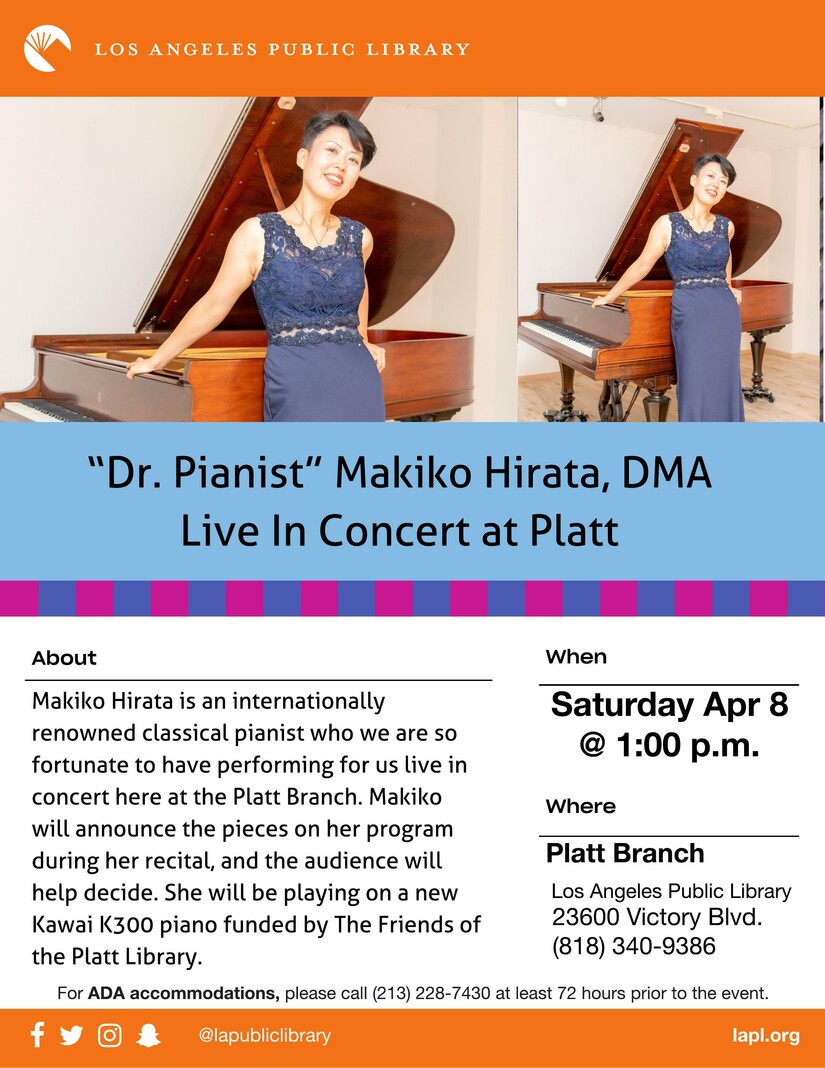 Platt Branch - L.A. Public Library
23600 Victory Blvd
Woodland Hills, CA, CA 91367
United States