Old Breed General: General William H. Rupertus Event at Reagan Library 6pm tonight
Image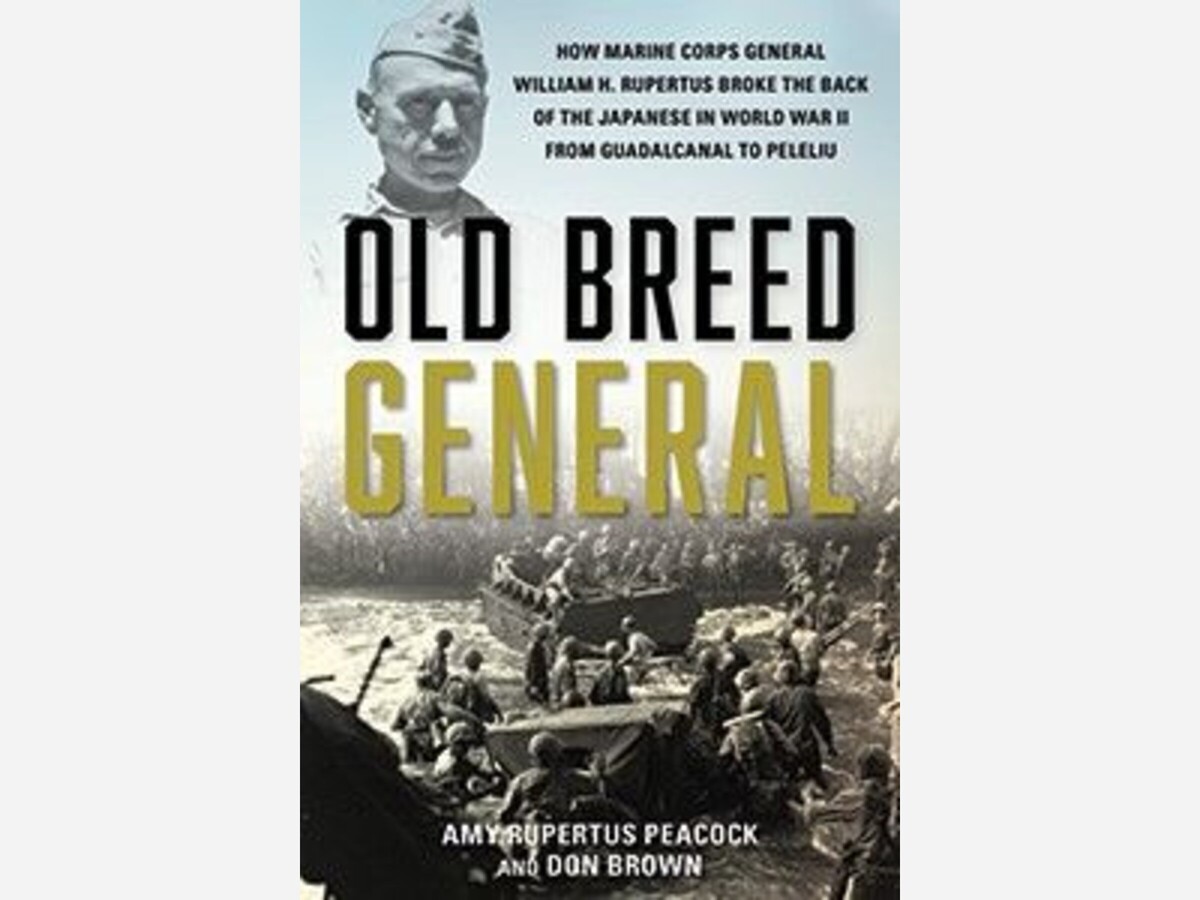 If you cannot make it to the event tonight at 6pm, it will be broadcasted via YouTube.  
Please join us for an in-person event with historical authors Don Brown and Amy Peacock for their latest book, Old Breed General: How Marine Corps General William H. Rupertus Broke the Back of the Japanese in WWII from Guadalcanal to Peleliu (Publish Date: February 2, 2022). 
This book event is part of our programming for our Secrets of WWII exhibit. The event is free to attend; Reservations are not required for this event. All walk-ins are welcome.
Marine General William H. Rupertus is best known today for writing the Corps' Rifleman's Creed, which begins, "This is my rifle. There are many like it, but this one is mine"—which has
been made famous by films such as Full Metal Jacket and Jarhead. Rupertus was one of the outstanding Marines of the twentieth century, standing alongside men such as Smedley Butler, Chesty Puller, and Arthur Vandegrift, but he died in 1945, so his story has never been told.
In World War II, Rupertus commanded during four important battles: Tulagi and Henderson Field during the Guadalcanal campaign; the Battle of Cape Gloucester; and Peleliu. It was a series of blistering battles—and ultimately victories—that helped break the back of the Japanese and pave the way for American victory. In the course of these battles, Rupertus became
the Patton of the Pacific—ruthless in war, always on the attack, merciless against the enemy, undefeated in battles—even as he proved himself very much like Eisenhower, suavely diplomatic and able to balance war with politics. These skills allowed Rupertus to crush the enemy in the malaria-infested jungles of the Pacific and personally escort Eleanor Roosevelt on her tour of the Pacific.
Old Breed General is the biography of Rupertus and the story of the Marines at war in the Pacific.