Canadian Thanksgiving is Not the Same as Indigenous People Day
Image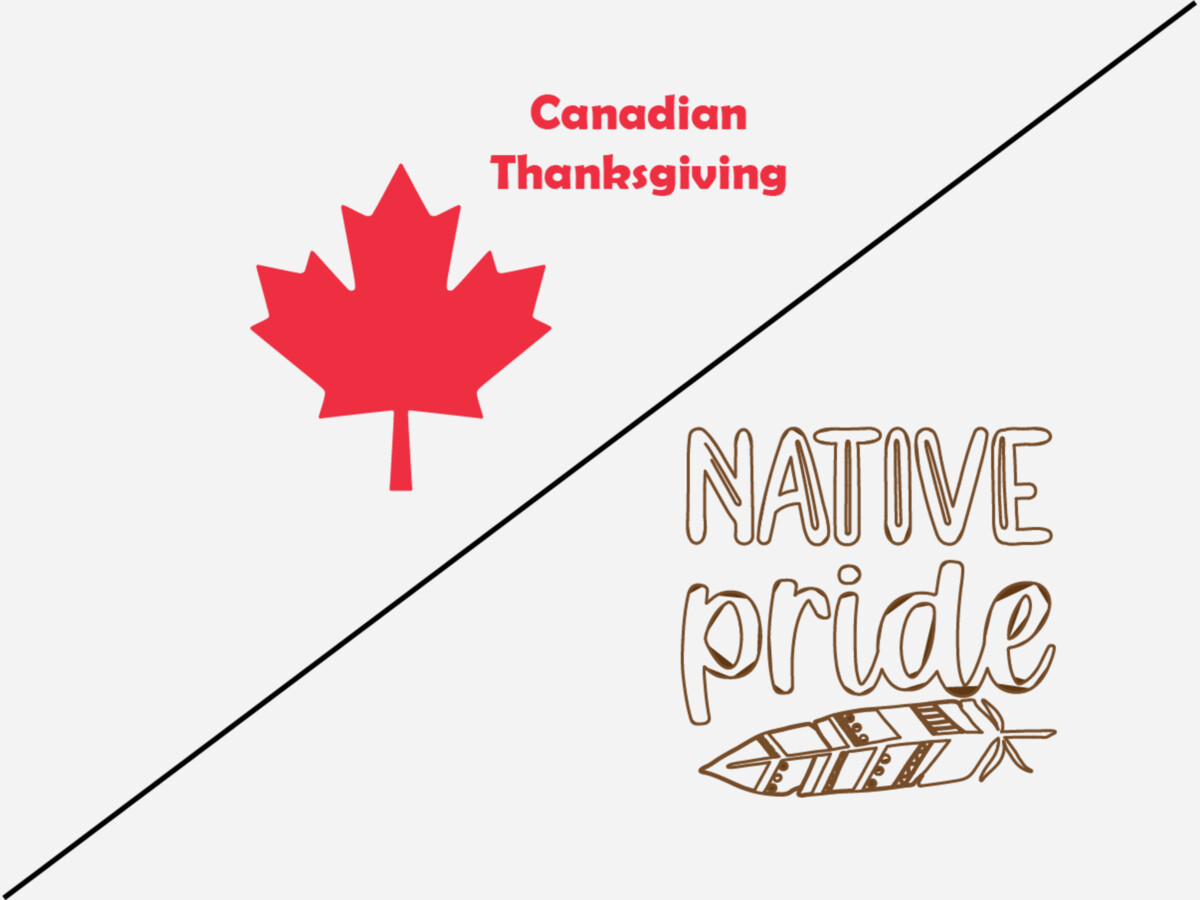 English explorer Martin Frobisher and his crew, in 1578, gave thanks with observance of holy communion in what is now the northwest territory Nunavut; although some question if the event was aboard an anchored ship on the shores of Frobisher Bay, Nunavut.
A celebration in 1606 is full circle of today's celebration of Indigenous Day & Canadian Thanksgiving on the second Monday of October. November 14, 1606, "inhabitants of New France under Samuel de Champlain held huge feasts of thanksgiving between local Mi'kmaq and the French." The history of Thanksgiving in Canada - Canada's History (canadashistory.ca)
When the pilgrims at Plymouth Plantation, Massachusetts celebrated the first Thanksgiving, in 1621, there was no United States of America or Canada. The pilgrims invited the Native Americans, who had saved these passive settlers from starvation, when they gave thanks for the end to a drought and a bountiful harvest. 
Thanksgiving in Canada in 1879 was designated as November 9th but subsequent years it changed to various dates.  Until in 1921  when Thanksgiving and Armistice Day were celebrated on the same day — the first Monday in the week of 11 November. In order to give more recognition to veterans, 11 November was set solely as Remembrance Day in 1931
It was January 31, 1957 when the Governor General of Canada Vincent Massey issued a proclamation stating: "A Day of General Thanksgiving to Almighty God for the bountiful harvest with which Canada has been blessed – to be observed on the second Monday in October."
The Canadian Constitution recognizes three groups of Aboriginal peoples: Indians (First Nations), Inuit, and Métis. Canada celebrates its' First Nation people on June 21st, it was called National Aboriginal Day but now is known as National Indigenous Peoples Day. 
---
The suggestion for recognition of Indigenous Americans began clear back in 1937 during the efforts by advocates for a day recognizing Christopher Columbus.  It wasn't until 1977 that a designated day was initiated based on an initiative of the United Nations at an international conference on discrimination in 1977, essentially disrupting the recognition of Columbus Day.  Twelve-years later South Dakota recognized the day, followed by various cities in California.  16 states recognize the day as Indigenous American or Native American Day, some instead of Columbus Day.  President Biden in 2021 used the power of proclamation to designate it as day of recognition of Indigenous People for 10/11/21. It did not create a Federal Holiday for the day.  A Proclamation on Indigenous Peoples' Day, 2021 | The White House  
 President Biden Issues Memorandum on Tribal Consultation and Strengthening Nation-to-Nation Relationships | National Low Income Housing Coalition (nlihc.org)
The process for a Federal Designated Day is
The President of the United States issues a proclamation. (President is executive branch of government)
An Act of Congress.  (Congress is legislative branch of government)
The bill to change the name originated in the Senate as S2919. It is  in committee
---
There are over 140,000 Native Americans and Alaska Natives in Los Angeles County alone—more than any other county in the entire nation.  A Guide to California's Tribes and Indigenous Peoples