Backyard Vegetable Gardeners Summit - Online
Image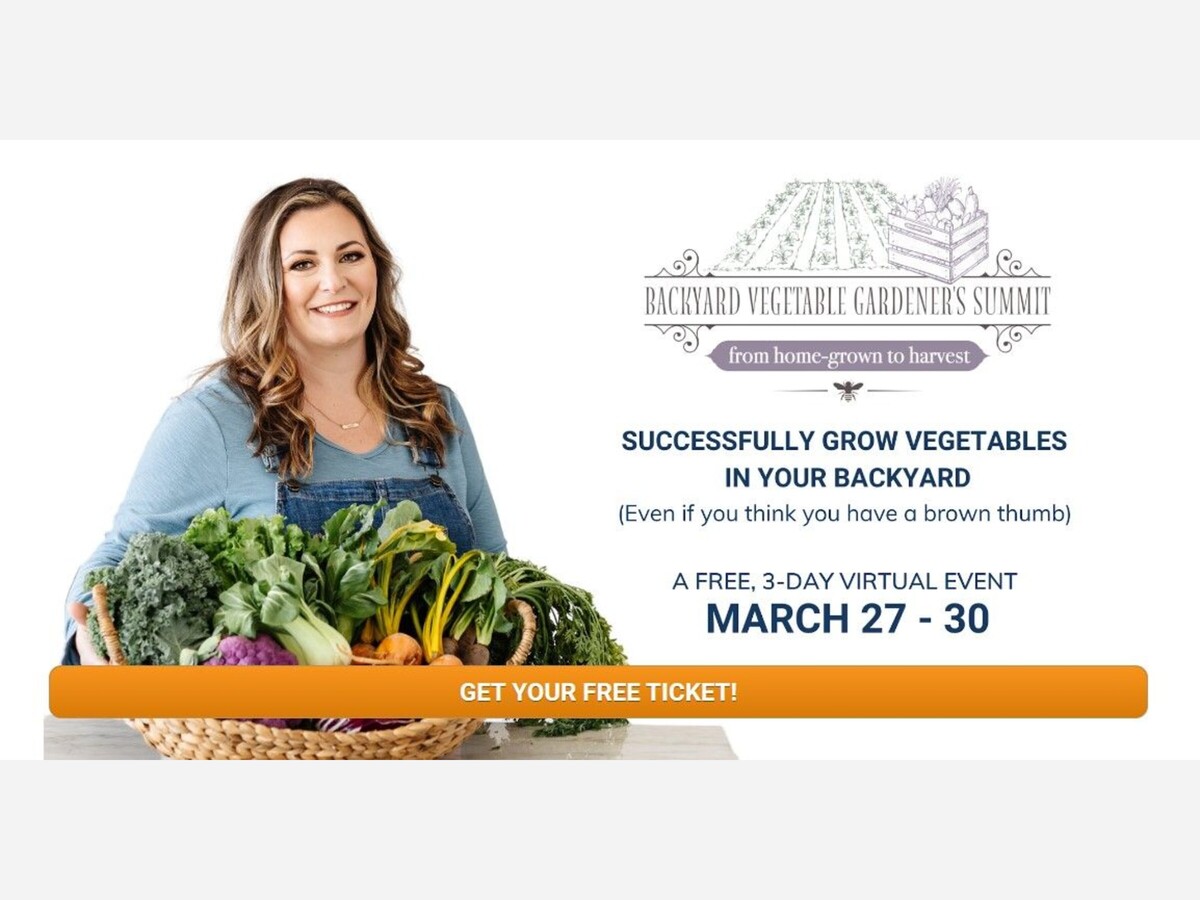 BVGS- Registration (FBA) (backyardvegetablegardenerssummit.com)
Grow more of your own food this year.
Join us for one of our most popular trainings of the year- The Backyard Vegetable Gardener's Summit!
Growing your own vegetable garden is an incredibly rewarding experience but it's not always easy, especially if you feel like you have a brown thumb.
Grow vegetables at home so you can stop stressing over the ever-increasing price of simple ingredients like tomatoes, peppers, and lettuce
Explore new types of plants to grow that will add more flavor and nutrients to your meals
Understand how to plan your garden to get the most out of the growing space and time that you have so you don't feel overwhelmed by your garden