Southern California Impacted by Queen's Life & Death
Image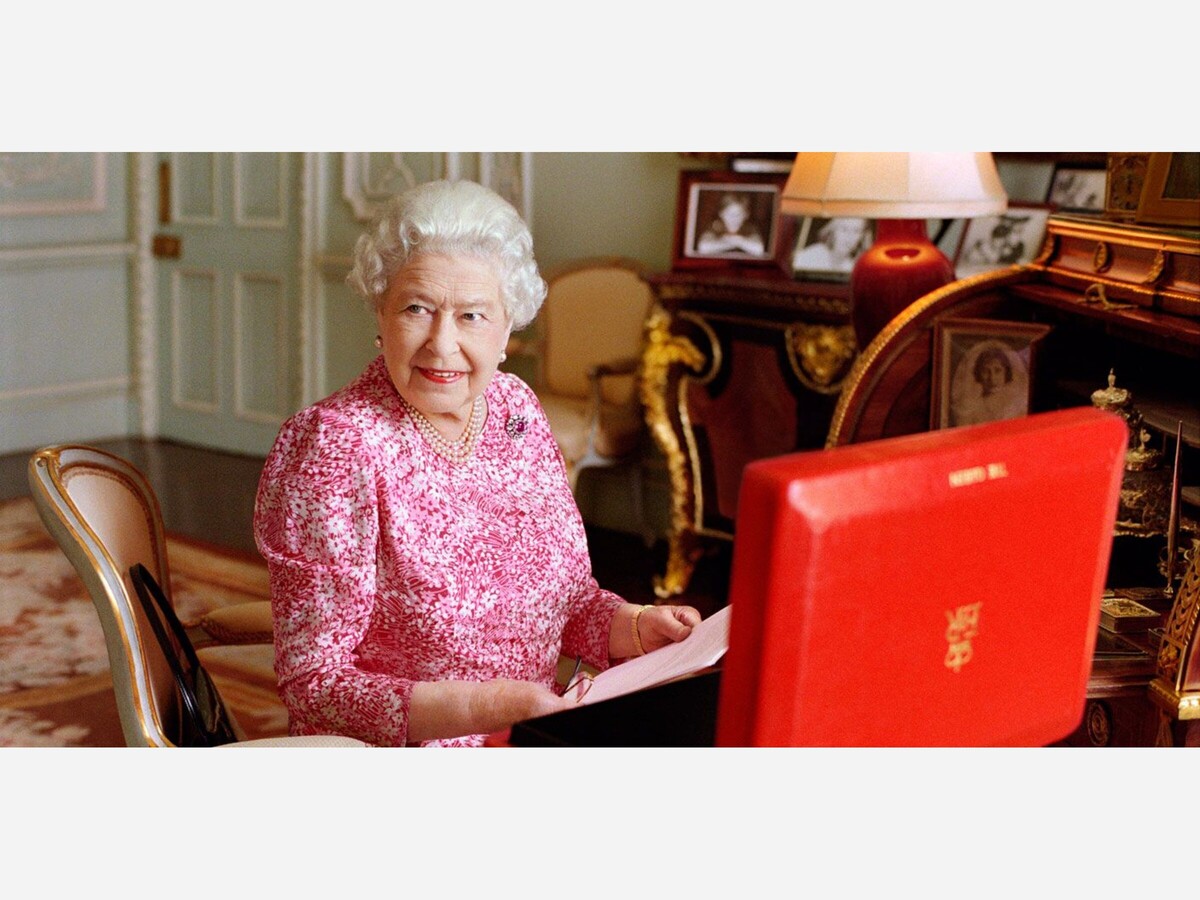 Delivering her first Christmas Address in 1952, a tradition started by her grandfather, King George V, the Queen requested prayer for her upcoming coronation.
"I want to ask you all, whatever your religion may be, to pray for me on that day," she said, "to pray that God may give me wisdom and strength to carry out the solemn promises I shall be making, and that I may faithfully serve Him and you, all the days of my life."
Died: Queen Elizabeth II, British Monarch Who Put Her Trus...... | News & Reporting | Christianity Today    
Mourning and Condolence arrangements at the Royal Residences | The Royal Family
Southern California has attracted a number of British especially along the coastal cities in Orange County all the way to Los Angeles County's Santa Monica and Malibu and further north to Santa Barbara County.
80% of the British in the UK have only known one Queen and similarly us in the United States. There were 76 British born living in Los Angeles County in 1860 (2.2% of the population). Twenty years later there was ten times as many people; 859 in 1870 (5.6% of the population).
By 2010 even the British Consulate were now referring to the British Expats as Brits, when they were interviewed by the L.A. Times. They estimated there were 200,000 Brits living in Los Angeles County out of 10,000,000 people, roughly 2%. Source British Immigrants in Southern California, 1850-1870 on JSTOR  Where Do British Expats Live? - iExpats
Queen Elizabeth came to Southern California in 1983 and visited The British Home in Sierra Madre. Of those British living in Southern California, at the turn of the 20th Century, many had come to the United States as Nannies. As they aged, without a pension, there was no where for them to live. A retirement home was established by the Daughters of the British Empire. "The Daughters of the British Empire (DBE) is a completely separate non-profit corporation founded in 1909 for women of British or Commonwealth heritage who lived in the United States of America. They are a philanthropic group whose mission is to provide housing for the elderly, originally those of British origin."There are seven cottages on a 3 acre campus. History of the British Home – The British Home in California (britishhome-ca.us)
Sentiments on the Facebook Group: Brits In L.A. with over 10k members, were expressed non-stop all day.  Other British expats congregated in Southern California British Pubs where there is a growing sentiment to honor the beloved Queen.  This is from The Fox and Hounds pub in Studio City.    Facebook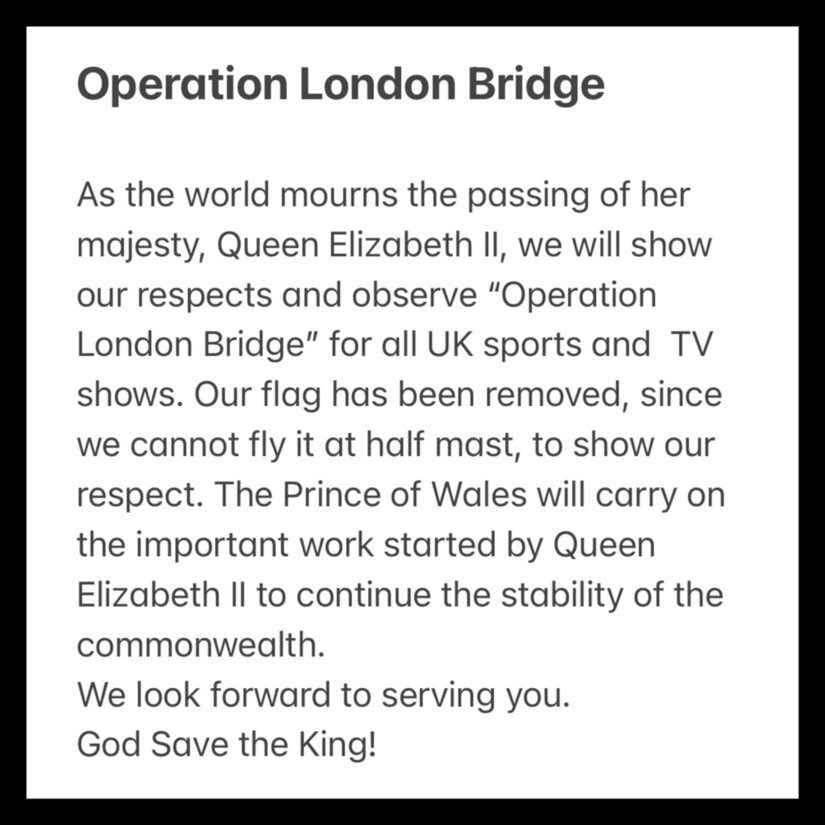 Ye Olde Kings Head - Santa Monica Ye Olde King's Head - British Restaurant in CA (yeoldekingshead.com)
Cat & Fiddle – Hollywood The Cat and Fiddle Restaurant & Pub - West Hollywood, Hollywood, CA
Jameson's Irish Pub – Santa Monica & Hollywood Jameson's Irish Pub (jamesonsirishpub.com)
Kings Row Gastropub – Pasadena Pasadena Sports Bar & Gastropub - Kings Row (kingsrowpub.com)
Lucky Baldwins Trappiste Pub & Café – Pasadena Trappiste Pub – Lucky Baldwin's (luckybaldwins.pub)
Molly Malone's Irish Pub – Los Angeles Molly Malone's Irish Pub - Fairfax District, Los Angeles, CA (mollymalonesla.com)
Tam O'Shanter – Los Feliz Tam O'Shanter | Scottish Steakhouse in Los Angeles Since 1922 (lawrysonline.com)
Robin Hood British Pub – Sherman Oaks Robin Hood British Pub | a British Landmark in the San Fernando Valley
Fox & Hounds – Studio City https://www.facebook.com/thefoxandhounds/
Pickwick's Pub – Woodland Hills Pickwick's Pub | Facebook
White Harte Public House – Woodland Hills White Harte Pub (British) | Facebook