Nov 11th - Final Free SFV Composting Workshop
Image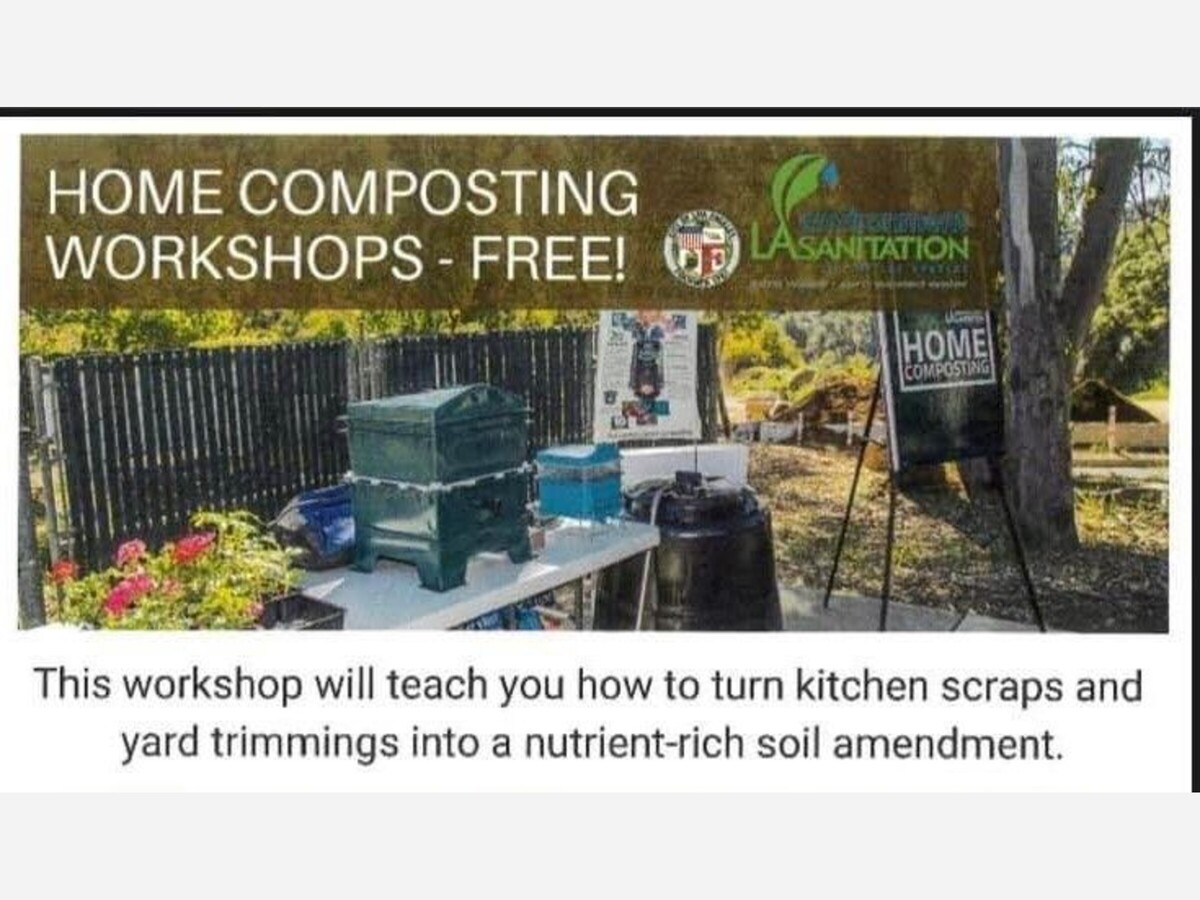 The SB 1383 regulations (effective January 2022) require that jurisdictions conduct education and outreach on organics recycling to all residents, businesses (including those that generate edible food that can be donated) haulers, solid waste facilities, and local food banks and other food recovery organizations.  SB 1383 Education and Outreach Resources - CalRecycle Home Page    SB 1383 proposes that by 2025, the state must recover for people to eat 20% of edible food that would have gone to landfills.
January 16,2023 tweet:  "Starting today, all @lacitysan customers should use the greenbin to dispose of all foodscraps and food-soiled paper, along with their existing yardwaste, per California SB1383."
Visit http://lacitysan.org/organics for more info & to schedule your free pail pickup starting 1/23.
Registration
Registration via Eventbrite is a requirement for each participant. All registered City of Los Angeles residents who attend the workshop will be entered into a drawing to win a FREE rain barrel! Please note that if you have received a rain barrel from the City of Los Angeles in the past 12 months, you are not eligible for the drawing. Please note that City staff, contractors, and vendors may register to attend but will not be entered into the drawing.
California legislation REQUIRES organics recycling. 
EVENTS —LA COMPOST  Collect your food scraps in a bucket, bag, jar, or bin. Come to our booth and our team will guide you from there.  To make your drop-off quick and smooth, you can pre-sign up for the tracking system HERE, it takes 1-2 mins to sign up.
CompostableLA,  provides a home pickup service in some neighborhoods, for a fee.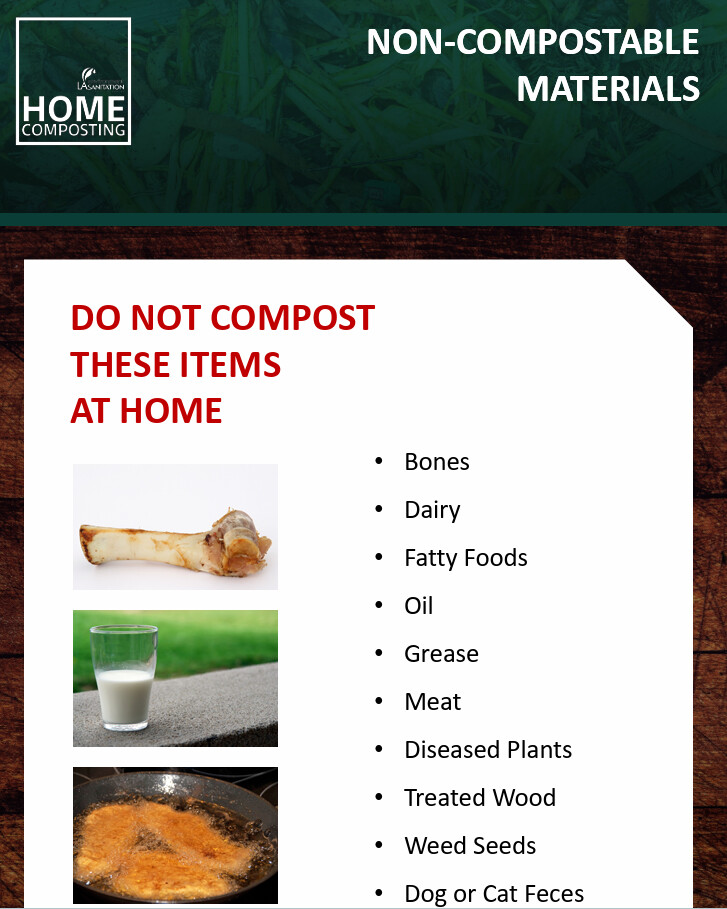 Register here: https://lacitysan.eventbrite.com

Can't make it to a workshop?
The videos are never as exciting as being live at a class, but we wanted to offer an alternative to help the public learn more about composting and gardening while we were unable to meet in person.
Victory Gardens - Part 1
Victory Gardens - Part 2
Victory Gardens - Part 3
Home Composting - Part 1
Home Composting - Part 2
Home Composting - Part 3
Home Composting - Part 4
Home Composting Presentation

Can't compost at home?
Our friends at LA Compost accept food scraps at community compost hubs and farmers markets around the City of Los Angeles. Click here to learn more.
Home Composting Workshop Signups throughout Los Angeles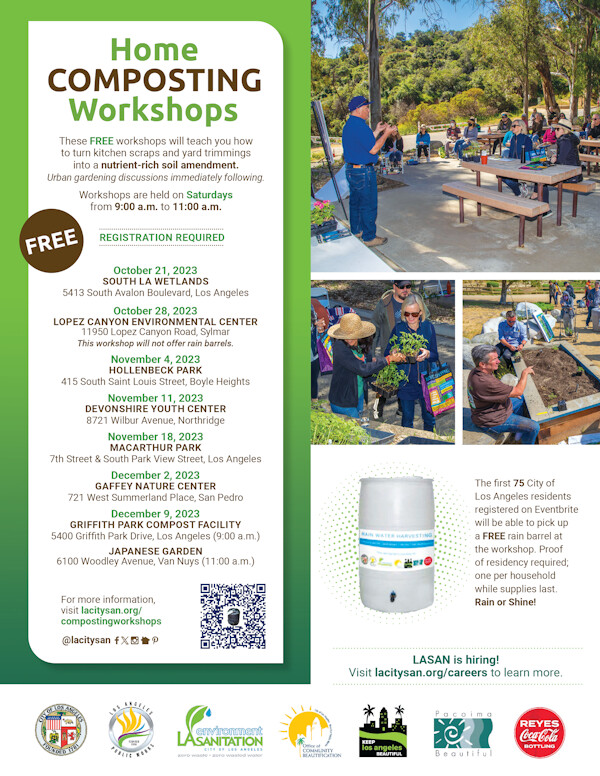 More News from Los Angeles