Autry Museum Expands & Renames American Indian Arts Marketplace
Image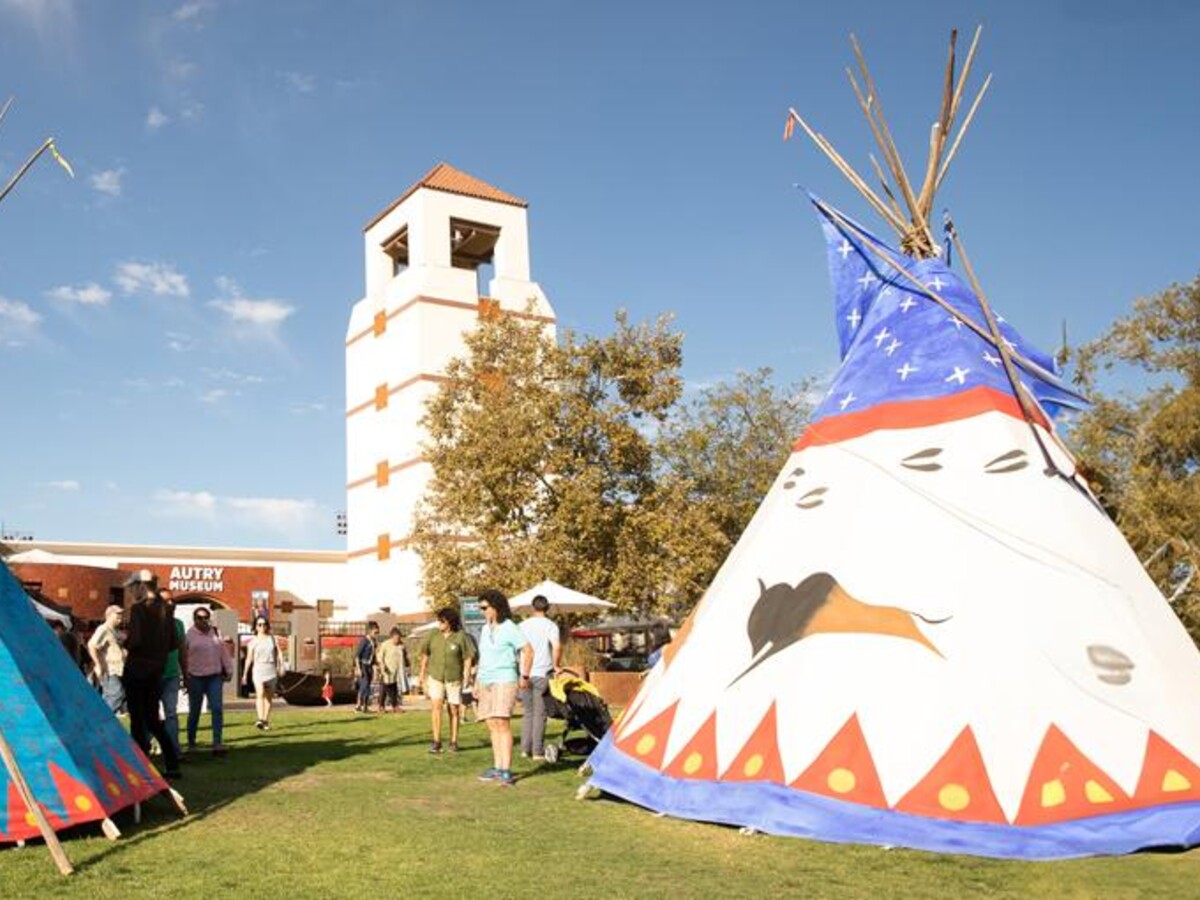 In celebration of Native Heritage Month, the Autry Museum of the American West announces the expansion of its annual American Indian Arts Marketplace, the newly renamed American Indian Arts Festival (AIAF). 
On June 8-9, 2024, the Autry hosts its annual American Indian Arts Festival with pow-wow dancing, drumming, food and Native artworks.
The Autry is a museum dedicated to exploring and sharing the stories, experiences, and perceptions of the diverse peoples of the American West, connecting the past to the present to inspire our shared future. The museum presents a wide range of exhibitions and public programs—including lectures, film, theatre, festivals, family events, and music—and performs scholarship, research, and educational outreach. The Autry's collection of more than 600,000 pieces of art and cultural objects includes one of the largest and most significant of Native American materials in the United States. For more information, please visit TheAutry.org.
The Autry Museum of American West acknowledges the Gabrielino/Tongva peoples as the traditional land caretakers of Tovaangar (the Los Angeles basin and So. Channel Islands). We recognize that the Autry Museum and its campuses are located on the traditional lands of Gabrielino/Tongva peoples and we pay our respects to the Honuukvetam (Ancestors), 'Ahiihirom (Elders) and 'Eyoohiinkem (our relatives/relations) past, present and emerging.
Admission to the museum is included with the ticket price, where you will find works on display that explore the diversity and excellence of Native American artwork from artists like Cara Romero (Chemehuevi), Harry Fonseca (Nisenan Maidu), River Garza (Tongva) and many more.
For more information, please visit TheAutry.org/AIAF.
Autry Musem of the American West | Griffith Park
4700 Western Heritage Way
Los Angeles, CA 90027-1462
Website | Instagram | Facebook | TikTok
Museum and Store Hours
Tuesday–Friday 10 a.m.–4 p.m.
Saturday–Sunday 10 a.m.–5 p.m.
Press Contact:
Sarah Crispi
American Indian Arts Festival: Autry Museum | San Fernando Valley News Portal (town.news)
More News from Los Angeles
RV Residents on L.A. Streets and the Vanlords While the 2016 City Council alteration of the Municipal Code, concerning people living in a RV on the street, may have had good intentions the repercussions 7 years later are huge.
Walmart Begins Rom-Com Shoppable Ad Format Romantic comedies have become synonymous with Hallmark and now Walmart is tapping into this relatable happy format while including a shoppable item option amidst the storyline