Music to Remember with Nandani - Online
Image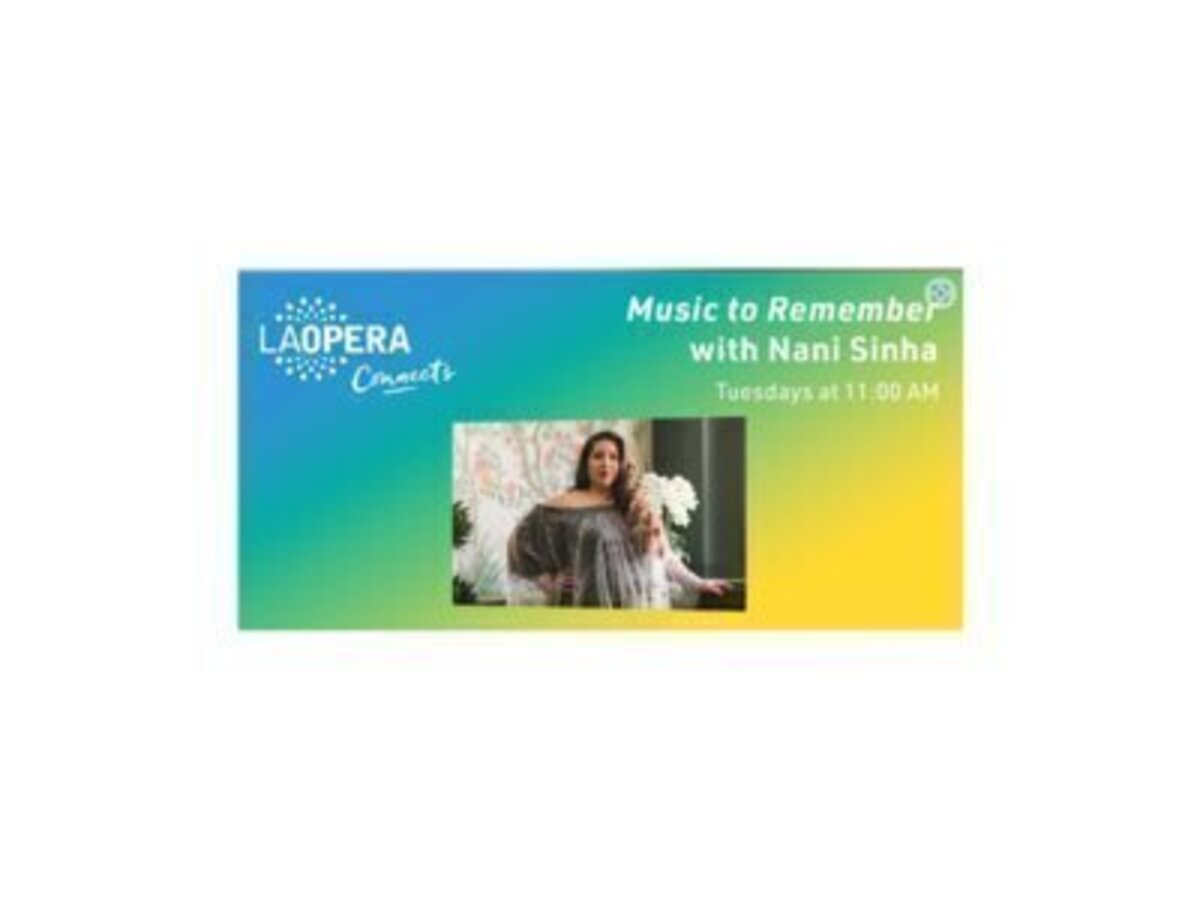 We're here to bring music to you, wherever you are.
Music helps us connect to each other and even to our own inner selves. Music to Remember is inspired by the powerful role that music plays in restoring the body, soul and memory. All are welcome to join in, find community and engage in musical contemplation.
Music to Remember may be especially beneficial to those who are living with Dementia, Alzheimer's or who are experiencing other neurological conditions.
These bi-weekly, Tuesday's at 11am, virtual recitals with LA Opera Connects teaching artist Nandani Sinha stimulate remembrance and gently invite reflection through familiar and beloved songs. Of course, we encourage joyful interaction and singing along throughout.
Things to know:

Recitals are free of charge and invitation only

Participants can join via computer or telephone

Each session is monitored by LA Opera Connects staff to ensure safety and security
Find the full schedule and reserve your spot below:
https://www.eventbrite.com/e/music-to-remember-tickets-390654477057
To request a Zoom invitation, register through Eventbrite. Individuals and groups are welcome. If you are part of a group (healthcare institution, senior center, etc.), please let us know the group's name.
https://www.laopera.org/community/opera-for-all/opera-for-life-and-wellness/music-to-remember/
Los Angeles, CA
United States