Thank you for your order, beautiful soul!
Image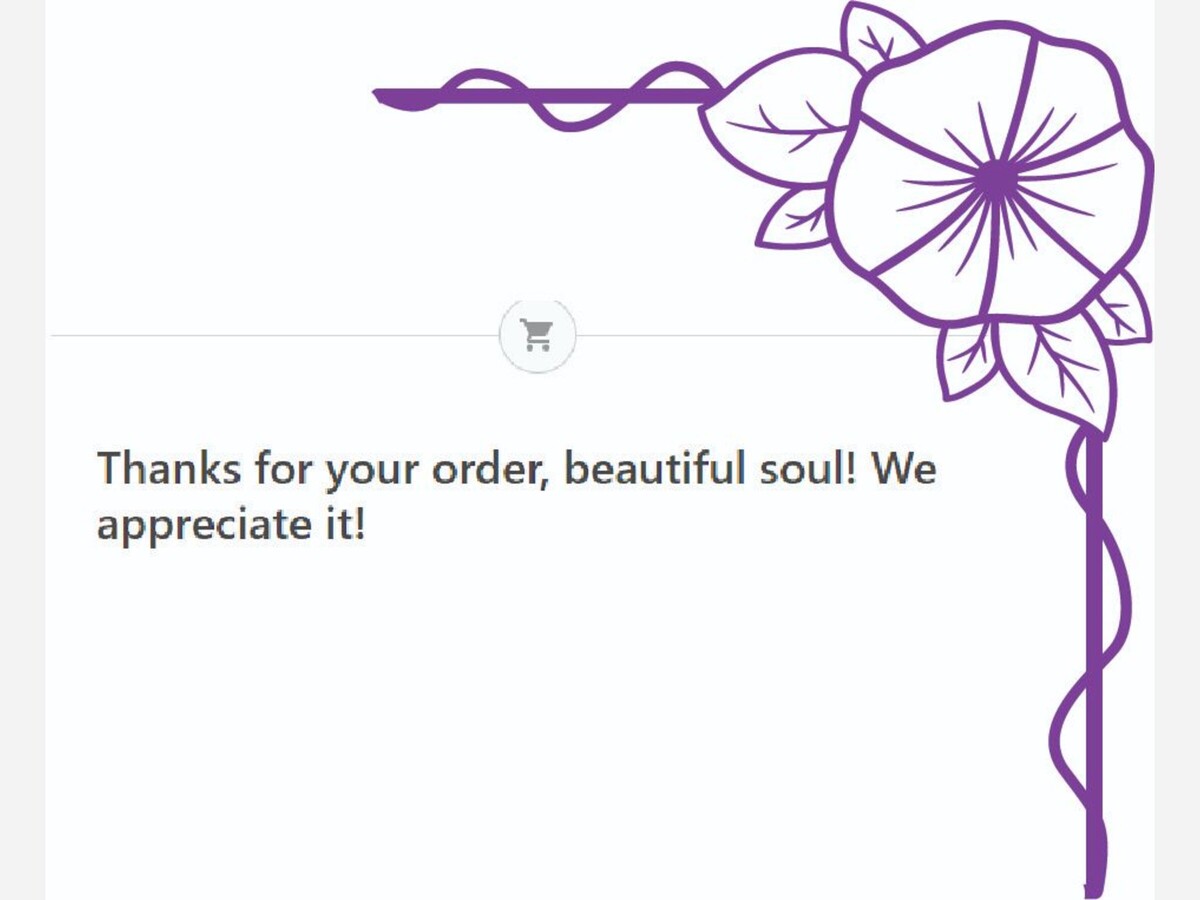 This caught our eye from an online order for a free pattern; not that we are suggesting everyone should run out and circumvent the store's need to sell product too. But we were touched:
Thank you for your order, beautiful soul!
Expression Fiber Arts is an online hand-dyed yarn-store out of Charlotte, North Carolina. Which might explain the pleasantries attached to a receipt: southern hospitality. Nevertheless, while SFV NewsPortal focuses on local news we will transition this article to local yarn stores after we tell you a little about EFA . Maybe the outstanding gratitude comes from her beginning 11 years ago:
I needed to start my life over and find direction and clarity. I remember very vividly: I was sitting on the couch one day and the sun was streaming on my face and I asked myself this question: "What would you do with your life if money were no object?"
And clear as a bell, in an instant, the answer was in my mind. I want to own a hand-dyed yarn company.
And so I trusted that instinct and began the process. I ordered in supplies and started dyeing yarn!
It was difficult at first and I had a ton to learn, but I had a stubborn determination to make it work. The first year or so, I hardly sold any yarn and had to get a job to support myself. Read her entire story here: About (expressionfiberarts.com)
---
Local yarn stores in the San Fernando Valley include:
Zoe's Knit Studio - Zoe's Knit Studio | Facebook
Tarzana – by appointment no longer at a brink & mortar: 18596 Ventura Blvd
YarnOverTruck closed their truck earlier this year
The Altered Stitch Events Calendar — The Altered Stitch 12443 W. Magnolia Blvd, Burbank
Stitch N Pitch is Los Angeles' Annual Knit Night Out at Dodger Stadium Friday, August 19th Altered Stitch is still offering tickets. Stitch n' Pitch - August 19th — The Altered Stitch While - The Yarnover Truck has a few returned tickets they are promoting
La Knitterie Parisienne
– 12642 Ventura Blvd. Studio City
L'Atelier on Ventura – 17205 Ventura Blvd., Encino
YarnCrawl March 2022 lists Southern California shops