California Antiquarian Book Fair
Image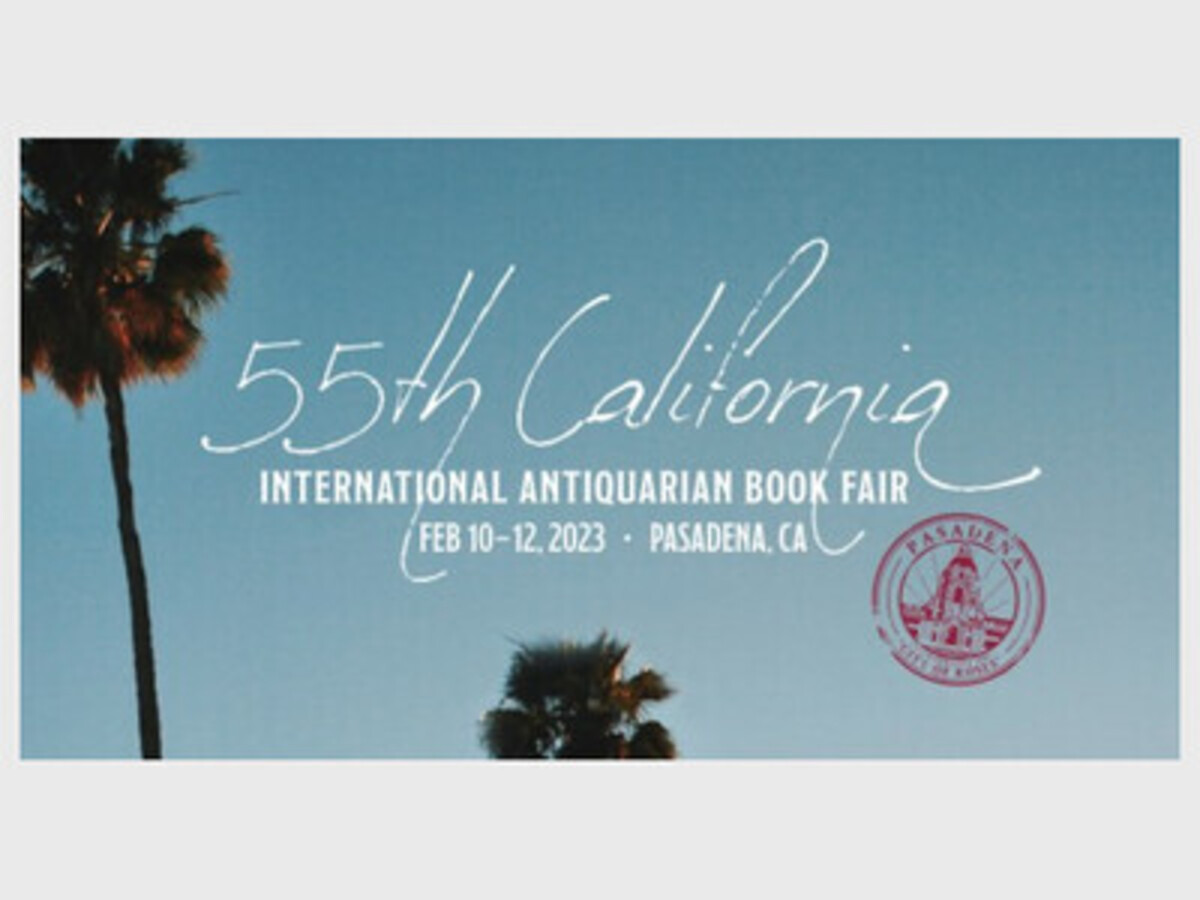 This three-day event features fine and rare materials from around the globe, including manuscripts, first editions, children's books, ephemera, maps and autographs, as well as antiquarian books in a vast array of fields.
FREE admission 
Students with current valid student ID.
Children 12 and under are free.
Librarians
Curators
Related non-profit cultural institution workers who register in advance (here) with a valid organizational email address (e.g. email@institution.edu or email@institution.org).
* By receiving complimentary admission for this event, registrants agree to the ABAA's Terms of Services & Privacy Policy, including receipt of emails regarding future events. Registrants can unsubscribe at any time.
VIP tickets $25 provide readmission throughout the Fair! 
Saturday tickets $15 provide readmission on Sunday.
Sunday tickets $10
With special thanks to our sponsors: Biblio, LAist, Los Angeles Magazine, the Los Angeles Times.
Opening night tickets benefit The Huntington Library, Art Museum and Botanical Gardens and can be shown for $10 off admission to The Huntington during the whole month of February (public hours: Wednesday-Monday, 10am-5pm).

Ticket holders will be required to present their ABAA book fair ticket or purchase receipt to redeem the offer on-site at Admissions. Advance reservations are not required.
Note: The Huntington's Chinese New Year Festival programming is scheduled for Saturday, Feb. 4 and Sunday, Feb. 5; advanced reservations are recommended for these dates.
Pasadena Convention Center
300 East Green St
Pasadena, CA
United States