A Turkey Trot is Faster than 405 Traffic Tuesday-Wednesday
Image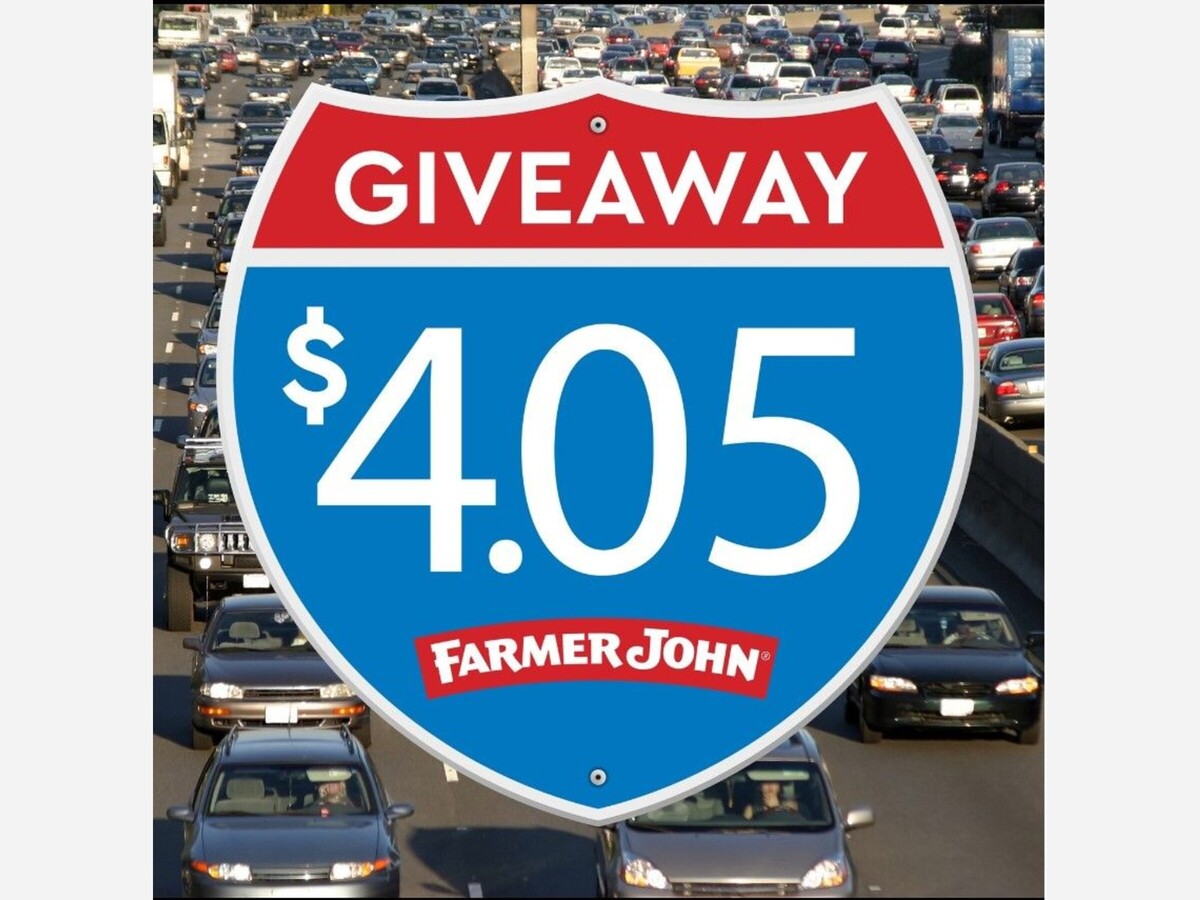 UPDATE: Late evening it was disclosed the Vice-president had returned to California, opting for her Southern California $5 million  Brentwood home which she purchased in 2012 for $2.7 million prior to her marriage, when she was California District Attorney.  She sold her San Francisco condominium last year, which she had purchased in 2005 when she was the San Francisco District Attorney.  
Earlier this year we wrote of the history of Farmer John's Vernon plant, their entry into meat processing in California, and now their departure.  Farmer John Brand Schedules to Pack Up Vernon Meat Production Plant in 2023.
However, it was a post today on their Instagram page which is most relatable. The 405 freeway had record breaking traffic today and similarly so tomorrow.  Many people have not traveled during Thanksgiving for three years.  That's a tremendous number of hugs and conversation which no amount of real-time or face-time electronic conversation can compete with for infusing the happy endorphins. 
And so, given all the news coverage of the 405, it was posted on Instagram an opportunity for 50 people to win $4.05.  While it's not a huge amount of money, nor even a gallon of gas in Southern California, it will do exactly what every marketing person wants:  Create a conversation with "Farmer John" as the pronoun, the center.  And so, a pork company upends turkey talk!!!
We're giving away $4.05 Farmer John coupons to fifty lucky winners—a great way to enjoy more of your Farmer John favorites for less! Don't delay, the contest is one day only! All you have to do is:
🤑 Follow @farmerjohnla
🤑 Like this post  FARMER JOHN® (@farmerjohnla) • Instagram photos and videos
🤑 Tag a 405 friend (more tags = more entries!)