US Navy Blue Angels 2023 Airshows Within and Nearby Southern California
Image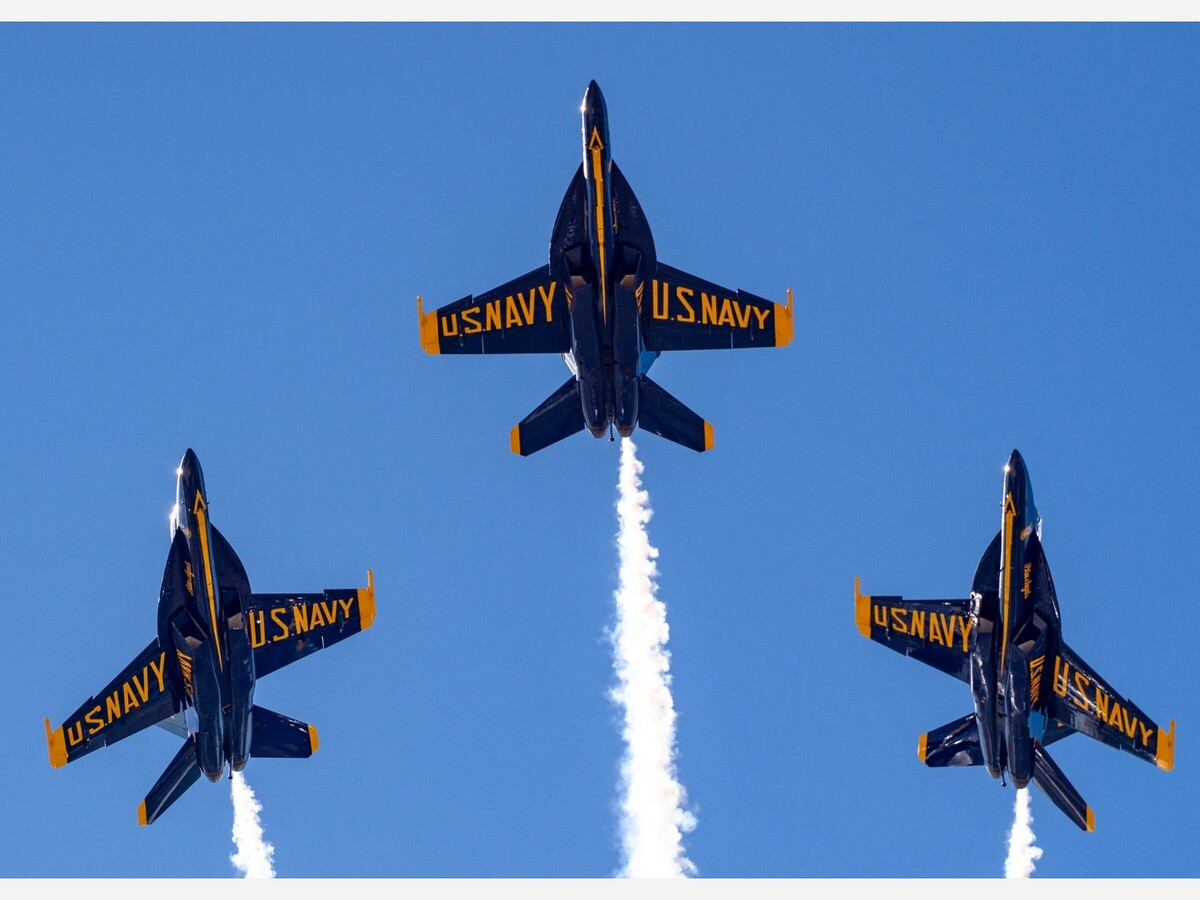 Blue Angels Release 2023 Air Show Schedule > United States Navy > News-Stories
2023 marks a significant milestone in U.S. Navy history and in Naval Aviation: 50 years of women flying in the Navy.  50 Years (elcentroairshow.com)
US NAVY BlueAngels 2023 Airshow Schedule
March 11:  El Centro Airshow
As the winter home of the Blue Angels, the Naval Air Facility El Centro Air Show is the first event of their season, every year.
March 18-19: Point Mugu Air Show – Naval Base Ventura County (NAS Point Mugu), CA
Commander, Navy Installations Command > Regions
2023 marks the 75th anniversary of the Navy at Point Mugu (NAWC), and the first airshow to feature dual-premiere demonstration teams, the Blue Angels, and the Thunderbirds.
April 22-23: Southern California Airshow – March ARB, CA
March Field Air Museum in Riverside, CA - Air Show 2023
Sept 23-24:   MCAS Miramar, CA  Welcome to the MCAS Miramar Air Show | The World's Largest Military Air Show     Performers | Welcome to the MCAS Miramar Air Show
Follow the Blue Angels on  Facebook: @USNavyBlueAngels, Instagram: @USNavyBlueAngels and Twitter: @BlueAngels.
Related article -
USAF Thunderbirds 2023 Airshows Within and Nearby Southern California | San Fernando Valley News Portal (town.news)