Salad Freak author/food editor signs books at Amazon Fresh
Image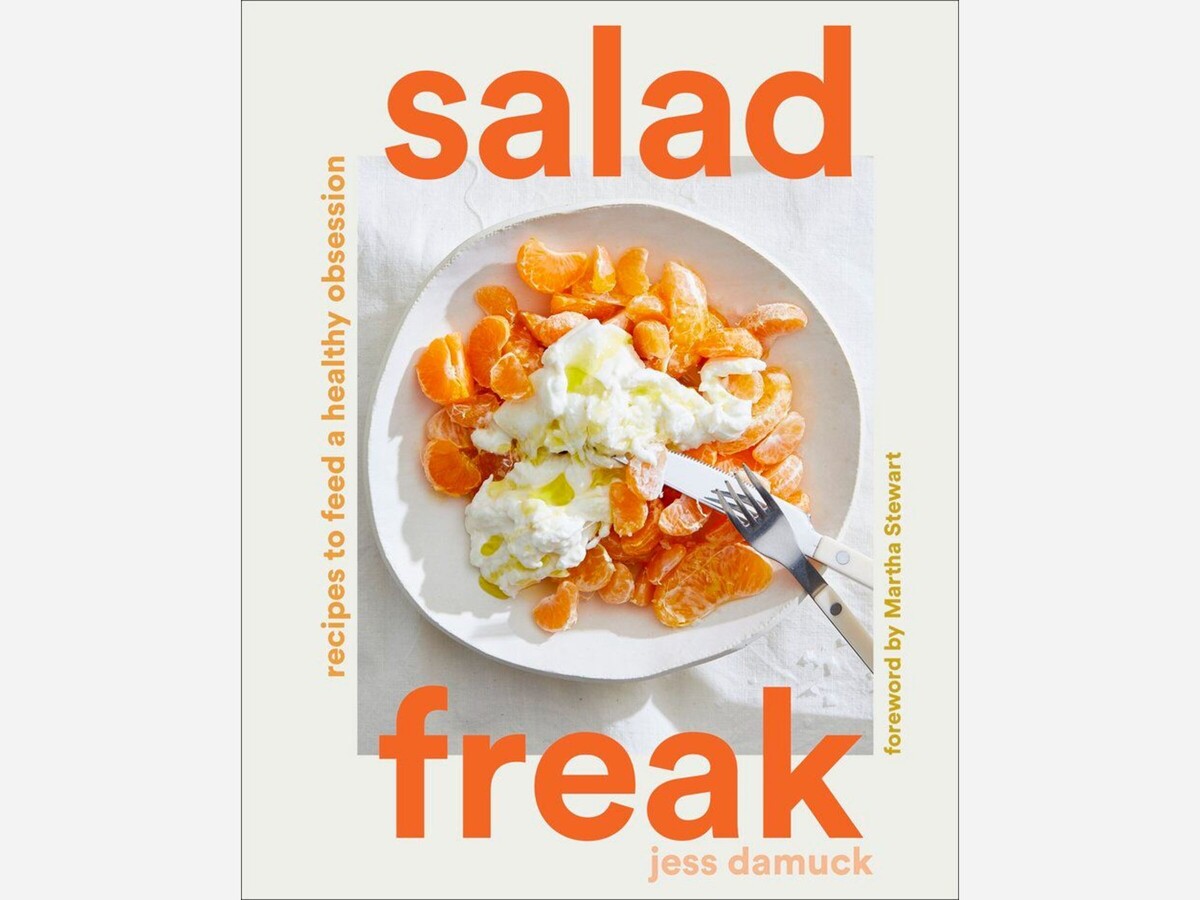 Amazon Fresh in Woodland Hills opened mid September 2020.  They originally had a large selection of 365 by Whole Foods Market products but over time that product line has been replaced by Amazon's alternative "Aplenty". However, their produce department continues to offer a large selection of organic labeled fruits and vegetables.
Today was the mid-way point for a 12-day event at Amazon Fresh stores, starting March 17th.  It featured games, samples, a single $12,000 prize based upon entries collected from all 10 Southern California Stores and concluded at the end of the month.  It was only last month they announced "Amazon Fresh is hiring 1,500 for 6 new stores in Huntington Beach, Mission Viejo, Westlake Village, La Verne, Moorpark and Murrieta which will all use "Just Walk Out" technology."
---
Tuesday, at Woodland Hills, a very cheery Jess Damuck signed and distributed her new book "Salad Freak" which features over 100 salad recipes.  She explained the book was not yet available at bookstores and she was exclusively signing it at the 10 Amazon Fresh Southern California Locations. Her website also details
"I have worked with Martha Stewart for over a decade as a food editor, stylist, and on various TV productions (including all four seasons of Emmy-nominated Martha and Snoop's Potluck Dinner Party)"
"But what I really love to do is cook delicious (and mostly pretty clean) food at home for the people I love and throw dinner parties with my friend Benny. I really love going to the farmer's market and growing things in my own little garden, making and listening to electronic music that could be played in elevators, talking about my motorcycle license, and trying to make plaster furniture. I live and work in both NYC and LA"
---
The 250 page Salad Recipe book is subtitled "Recipes to feed a healthy obsession".  Her introduction explains
"A salad can be a side dish, but it shouldn't get stuck being an afterthought"
"In this book, you'll find recipes for salads for breakfast, lunch and dinner; and salads that are hearty enough for a main course, and others that are light, fresh parners to pair with anything else you feel like making.  There is a pizza piled high with salad, a really simple egg salad, vegan salads, and even a gazpacho." 
---
A most novel thought of reverting back to a time when we didn't have everything all year long is this comment in her intro:
"Chapters are split up into seasons, to remind us to take a moment to enjoy the best produce at its peak. It just tastes better that way, and you'll notice the difference it makes immediately."
---
---
Also written by Jill Damuk is "better book" a guide to help you become a more confident cook.