The McDaniel Brothers in Concert "Homecoming"
Image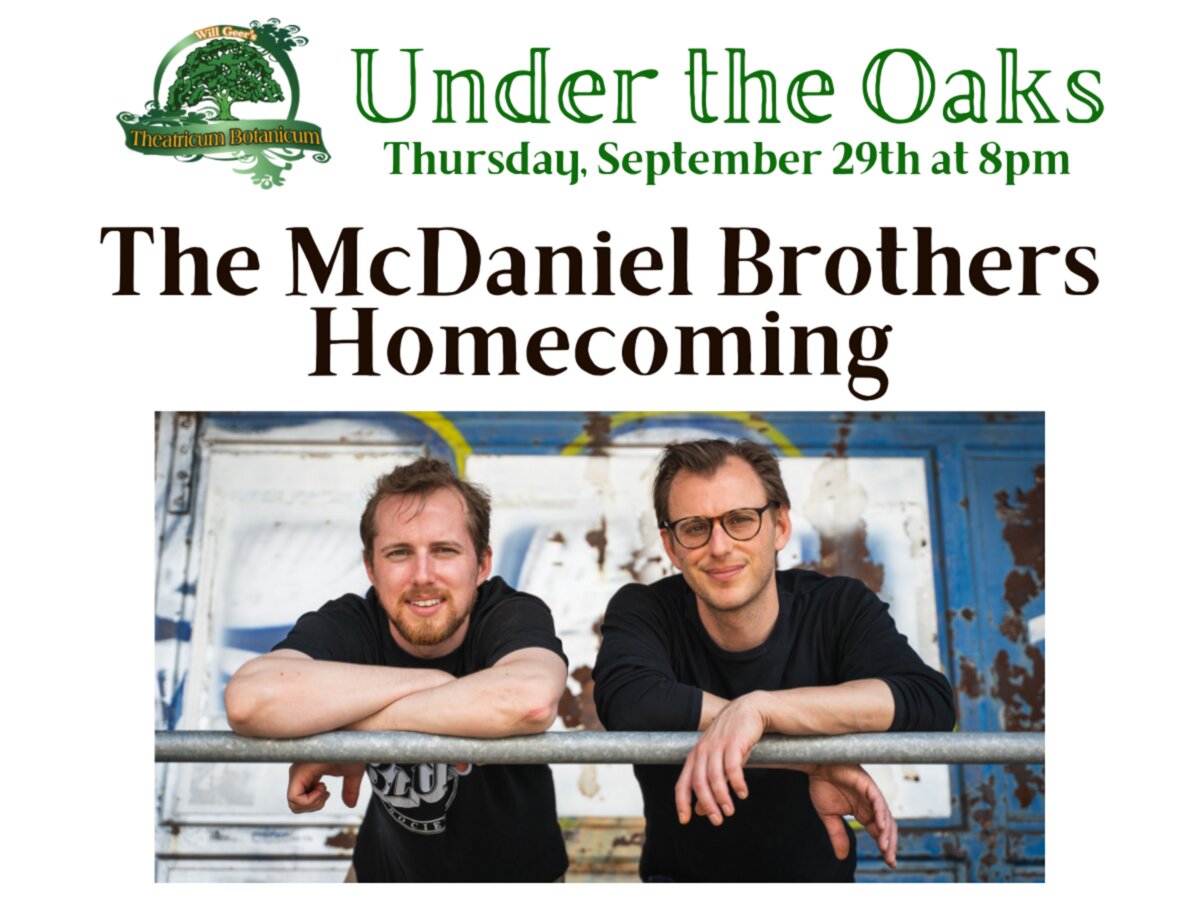 This post expresses the views and opinions of the author(s) and not necessarily that of San Fernando Valley News Portal management or staff.
Modern classical fare influenced by progressive rock, jazz fusion and pulsing electronic music with musicians and composers The McDaniel Brothers (Marshall on cello and piano, Kellen on viola)
Marshall McDaniel started music lessons at the age of 4 on piano and later began cello at 12. As a middle and high school student, he played with community orchestras throughout Los Angeles. After graduating from the distinguished Hamilton Academy of Music, he continued to study at California State University (Northridge), double majoring in cello and English literature. He afterwards moved to Germany, studying in Trossingen, Mannheim, and Berlin. In this time, he has won numerous scholarships and awards, played with many professional orchestras including the National Theater in Mannheim and has founded an international award winning and performing Piano Trio. In addition to his cello performance achievements, he is also an accomplished composer, writing for ensembles from solo instrument to full orchestra. In training for media composition, he worked closely with Daniel Licht, Michael Levine, Jeff Rona and Matthias Weber. He has recently returned to LA after a three season stint as Music Director of the National Youth Ballet of Germany.
Kellen McDaniel is a violist, composer, singer and author. Born and raised in Los Angeles, Kellen is a graduate of The Juilliard School (Bachelor of Music, 2013) and The Royal Conservatoire of The Netherlands (Master of Music - Solo Viola and Chamber Music, 2015,17). Solo and chamber performances featured by Ameropa International Music Festival (Prague), Schlern International Music Festival (Italy) Banff Masterclasses (Canada), The Heifetz Institute (USA), Music Academy of the West (USA), Harmos Festival (Portugal), Aspen Music Festival (USA), PODIUM Festival (Germany), Bundes Jugend Ballet Hamburg (Germany), International Summer Academy (Austria), Lucerne Festival (Switzerland) and The Prix de Lausanne (Switzerland). Kellen McDaniel is a founding member of Babylon Quartet, a Den Haag based string quartet as well as viola duo Black Büyü. They won Het Grote Kammermusikprijs 2015 and 2019 and were finalists at Grachtenfestival Concours 2016. They have been featured in many concert series such as Jenine Jenson and Friends, Delft Chamber Music Festival, Grachtenfestival, Buma Classical, Festival Klasiek, ECMA Sessions Vilnius and Graffenegg, and more.
Will Geer's Theatricum Botanicum is an outdoor space terraced into the hillside of the rustic canyon. Audience members are advised to dress casually and bring cushions for bench seating. Refreshments are available at the venue, and picnickers are welcome before the performances.
Proof of vaccination and ID required for admission (or proof of negative antigen or PCR Covid test taken within three days of the performance); masks recommended.
Will Geer's Theatricum Botanicum
1419 Topanga Canyon Blvd.
Topanga, CA 90290
United States